Suku: One ecosystem for all web3 communities.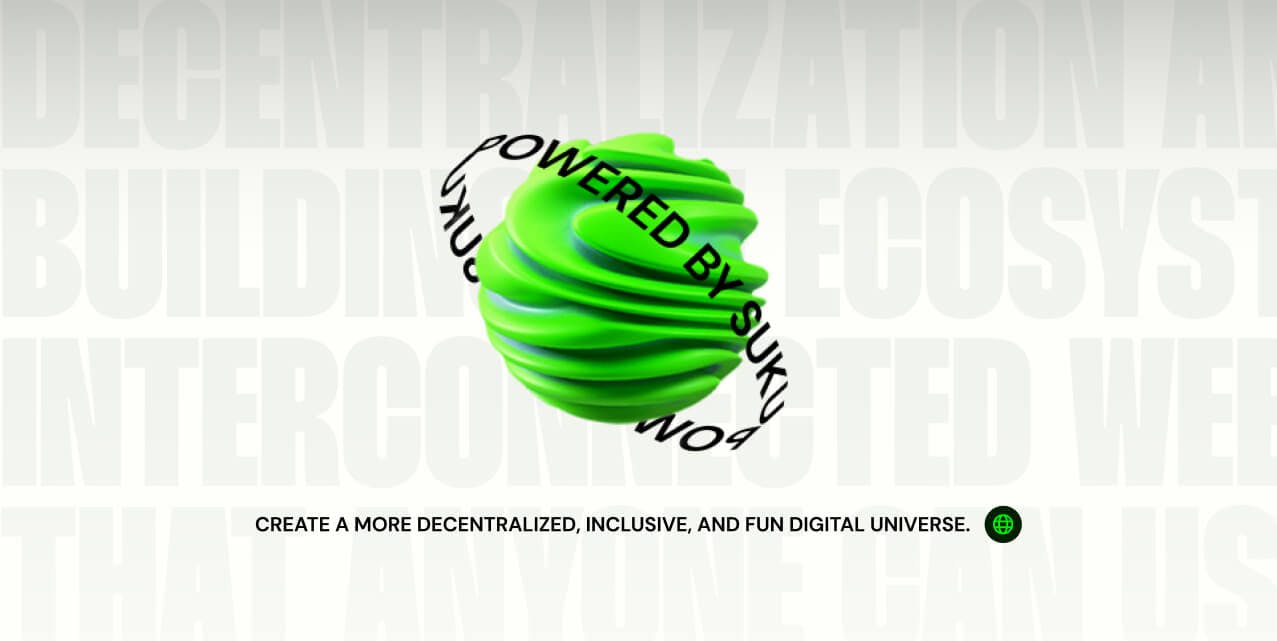 Summary about this project
RESUME
Constantly innovating its technology and growing its community, Suku is an ecosystem that brings web3 communities together. By providing them with simple yet powerful tools and incentives to grow faster and stronger, Suku allows web3 users to unlock unique experiences. 
As part of the exponential growth of the tech industry, the company grew a lot over the last few years. This led them to rethink their identity and at the same time, rediscover their essence while showing their evolution. Not an easy task.
When they reached out to us to help overhaul their brand and website, our main challenge became clear: we needed to create a new identity that transmitted their edgy, innovative and modern spirit and design a new site that spoke to all its audiences simultaneously, while inviting them to learn more about Suku's many features.
project DURATION :
months
WE DO

Branding
Copywritter
UX & UI design
WEB DESIGN
WEB development
TEAM

Project Manager x 1
Client services x 1
UX Designer x 2
UI Designer x 2
Copywriter x 1
Full stack dev x 3
Our result with this project
RESULTS
Suku is constantly growing and evolving. Now it has an identity that transmits their edgy and bold essence and a site that has "innovation" written all over it. This is just the beginning of Suku's new chapter. We are already working together to create a complete website with many sections so they can showcase all their products and connect with their audiences. This project was also a great challenge since we had to put all our tech skills to work in order to understand more about a fascinating yet complex industry. Overall we can say one last thing about this project: no matter the challenge, we know that working hard is always key to creating awesome work. And Suku is one we're proud to show off.