BRINGING CONSUMERS AND AUTHORS TOGETHER WITH FLIXXO.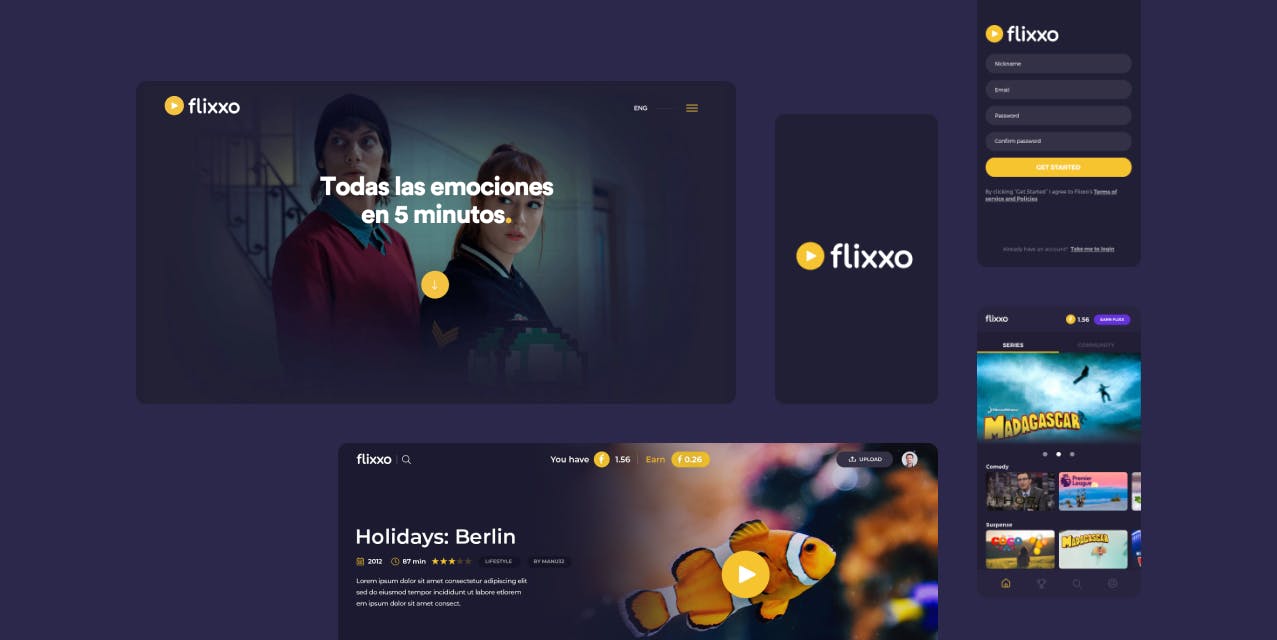 Summary about this project
RESUME
Flixxo is a decentralized video distribution platform based on blockchain and BitTorrent technology. Using new peer to peer business scheme, it relates consumers directly with content authors or producers and also advertisers. We redesigned the branding, the landing page, and designed the user interface (UI) and user experience (UX).
project DURATION :
12 months
WE DO

Branding
UX Design
UI Design
Front-end
App Design
TEAM

Project Manager x1
Client Service x1
UX Designer x1
UI Designer x1
Motion Designer x1
Full Stack Dev x3
Our result with this project
RESULTS
We defined a clear structure, and we worked on a simple and modern design that allows easier navigation. We worked in record time to reach the launch of this innovative platform.