A NEW WEBSITE FOR THE LAUNCH OF D'YAVOL VODKA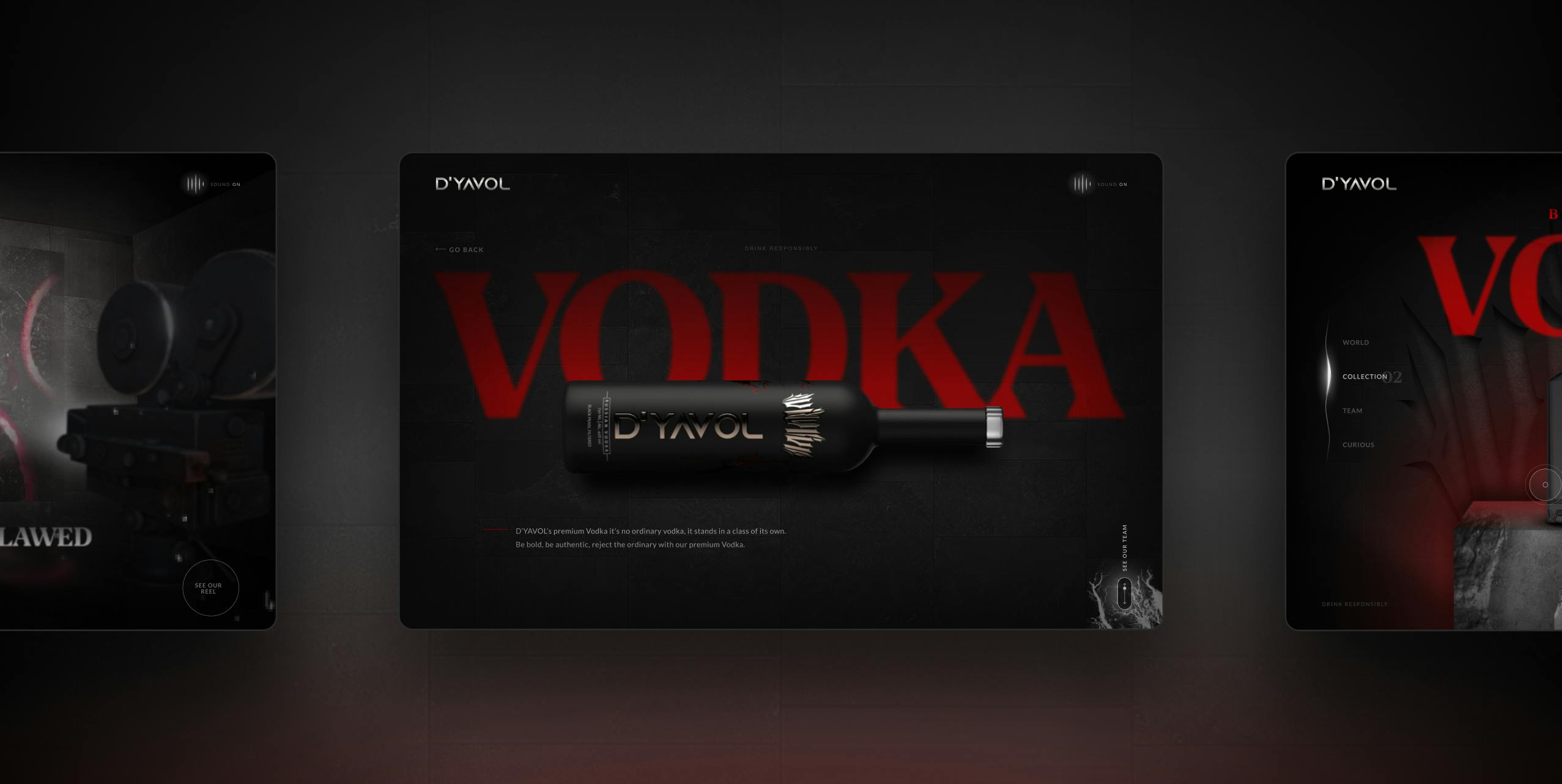 Summary about this project
RESUME
D'yavol is a new brand of premium high quality alcoholic beverages. Based in India, is currently launching their first premium vodka.
The project consisted on the design and development of their website to showcase their first product. The goal was to create an immersive, unique and distinctive website, with the brand's aesthetics, reflecting the brand's message and premium look.
project DURATION :
6 months
WE DO

UX & UI design
Website
WEB GL DEVELOPMENT
TEAM

project manager x 1
client services x 1
ui designer x 2
FULL STACK DEV X3
WEBGL SPECIALIST X1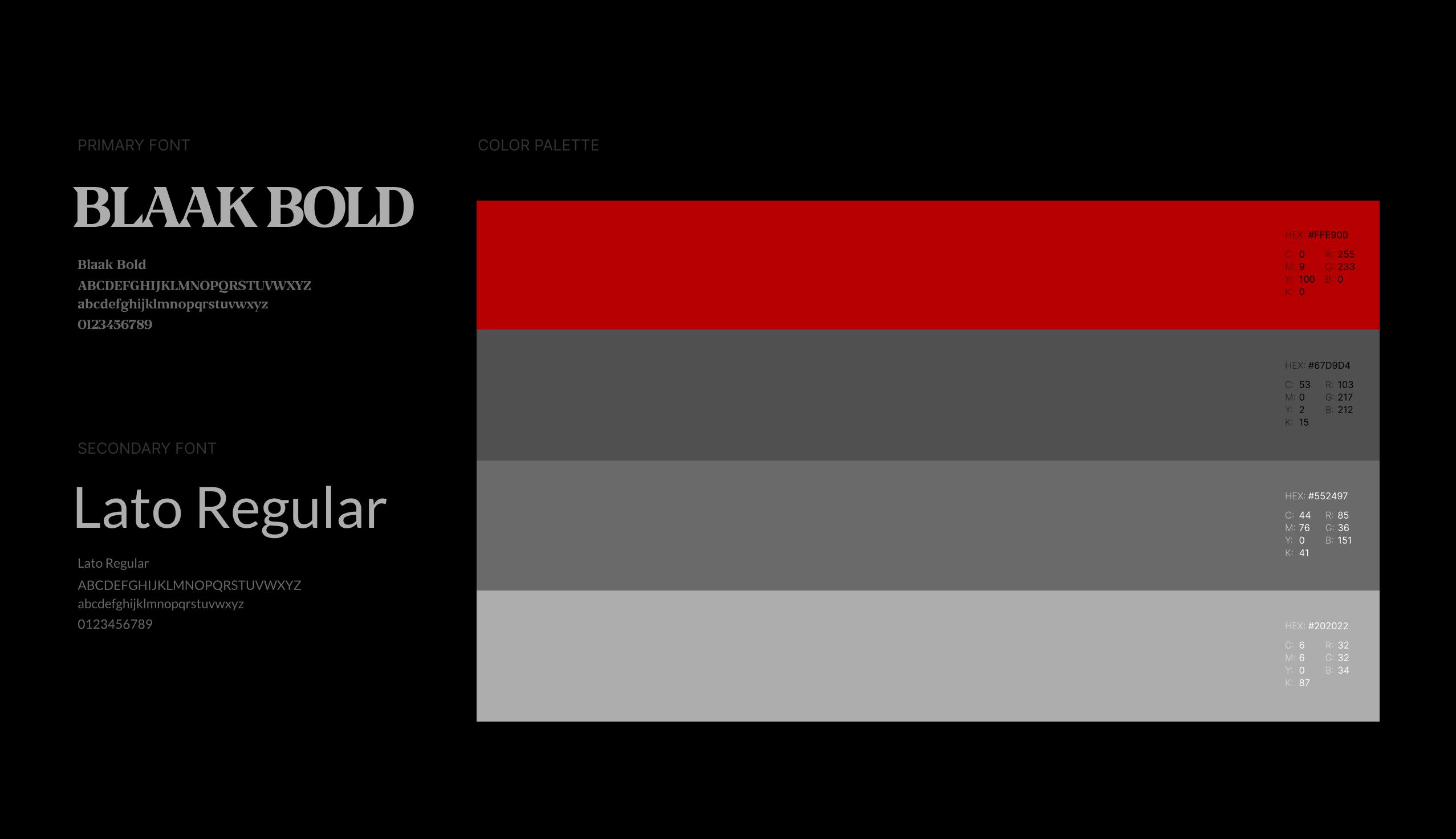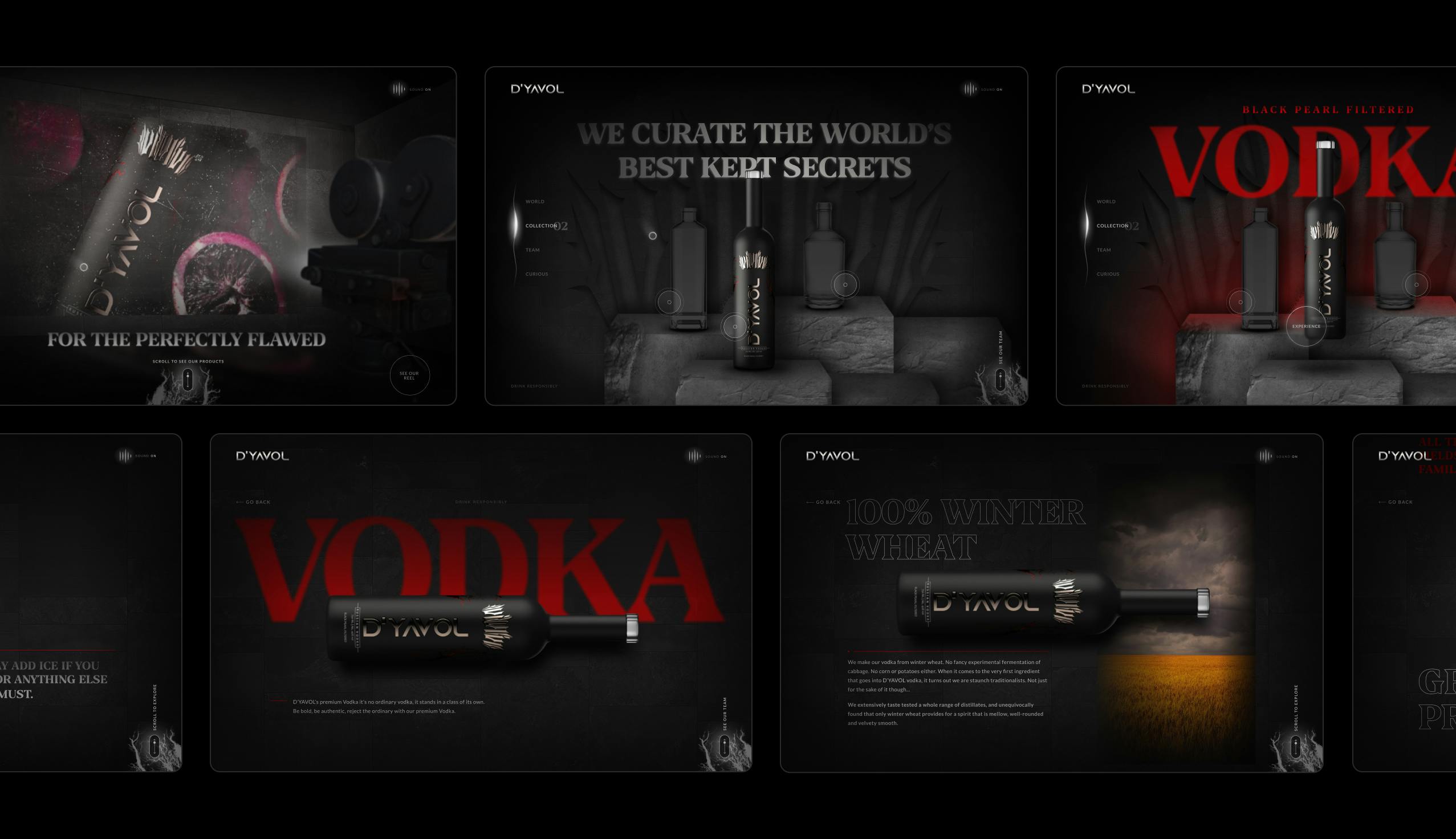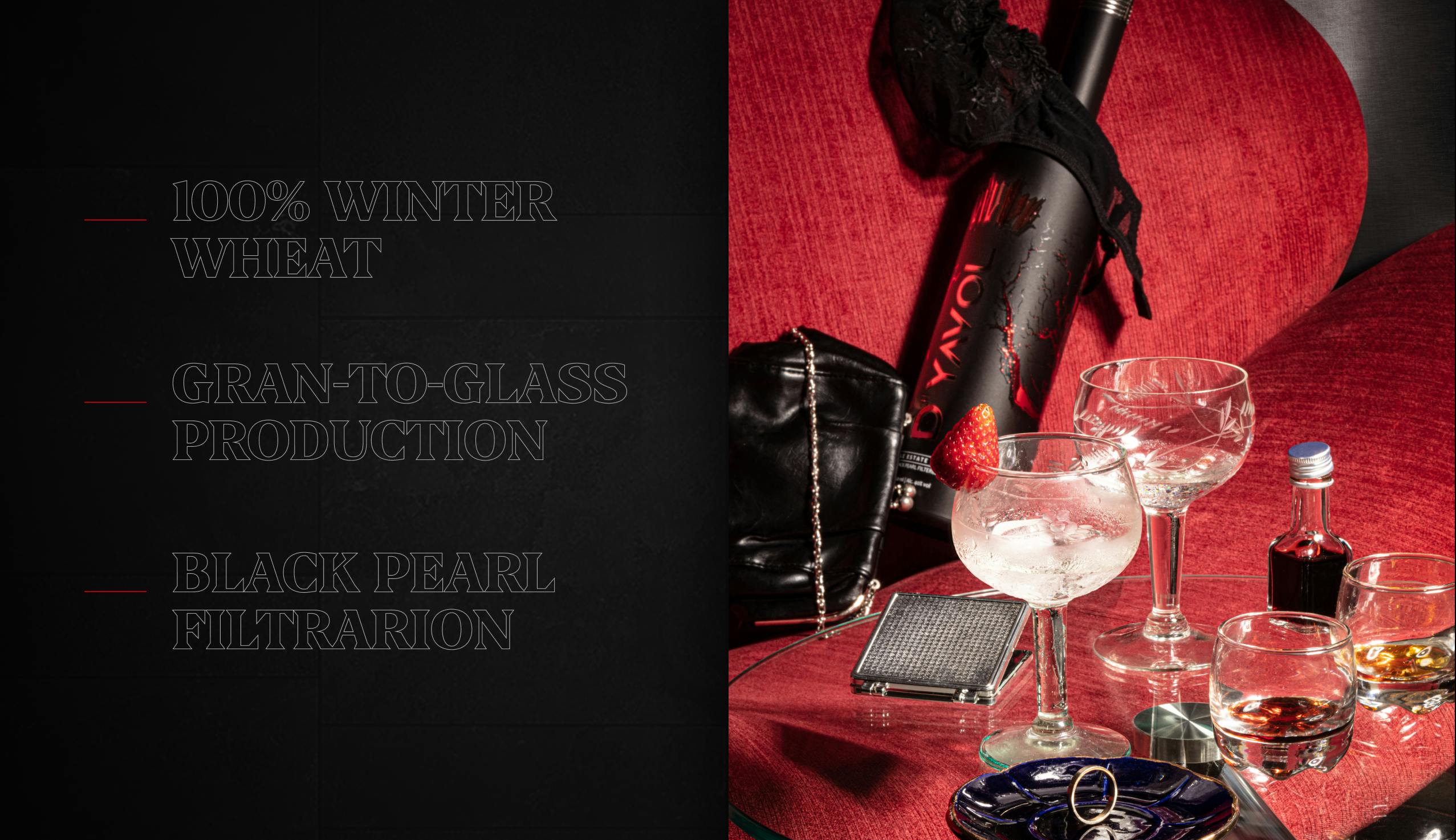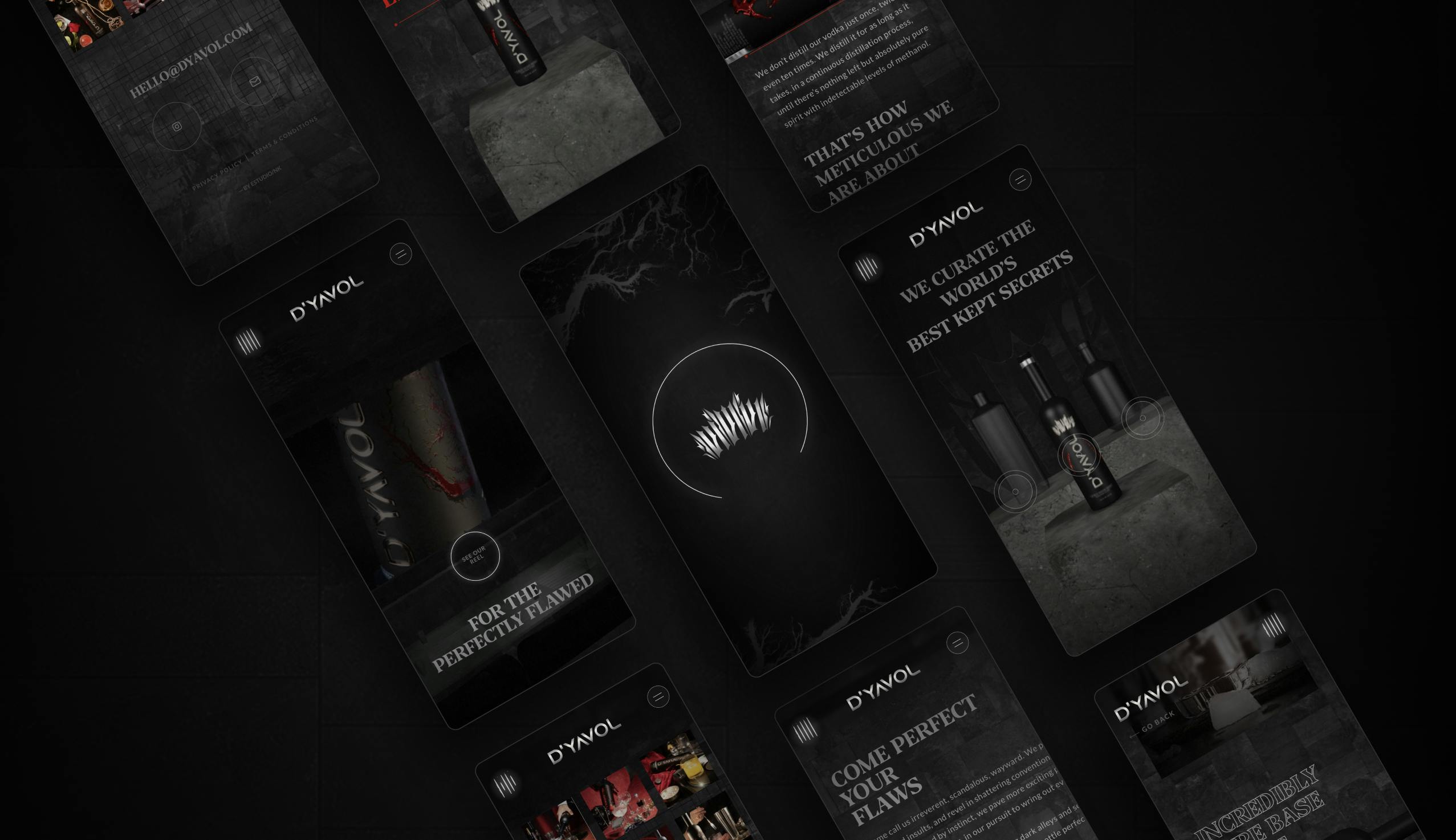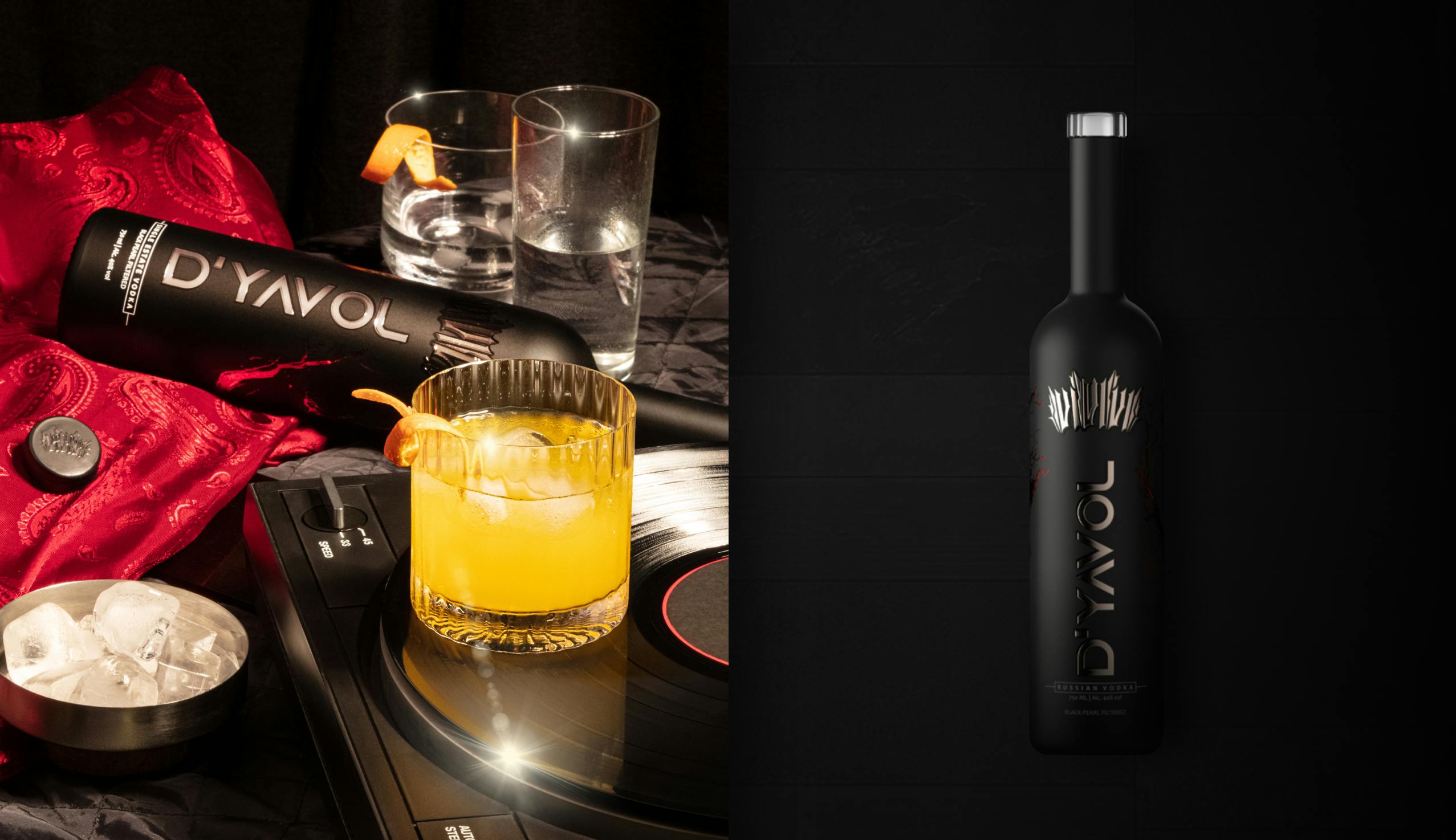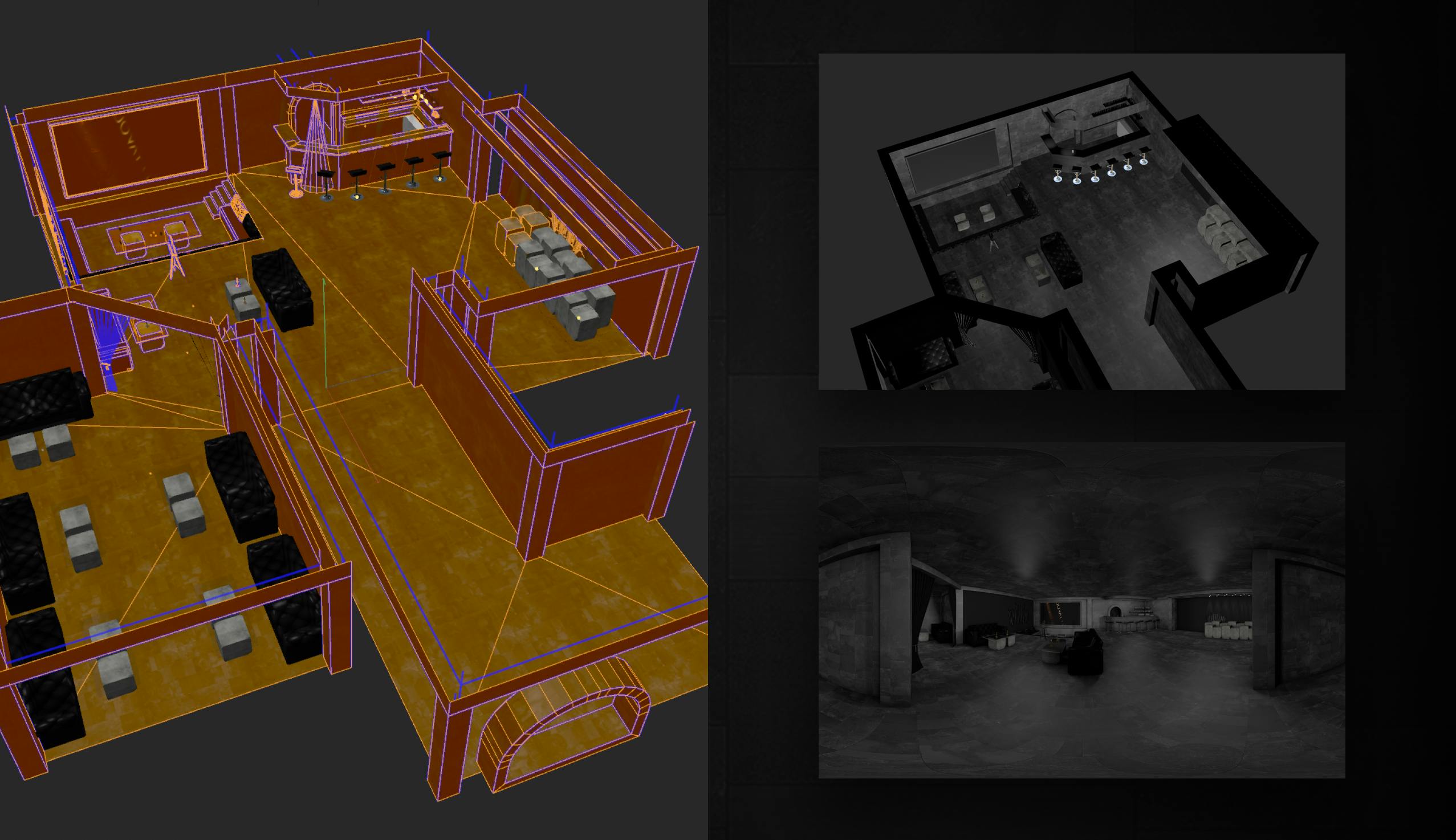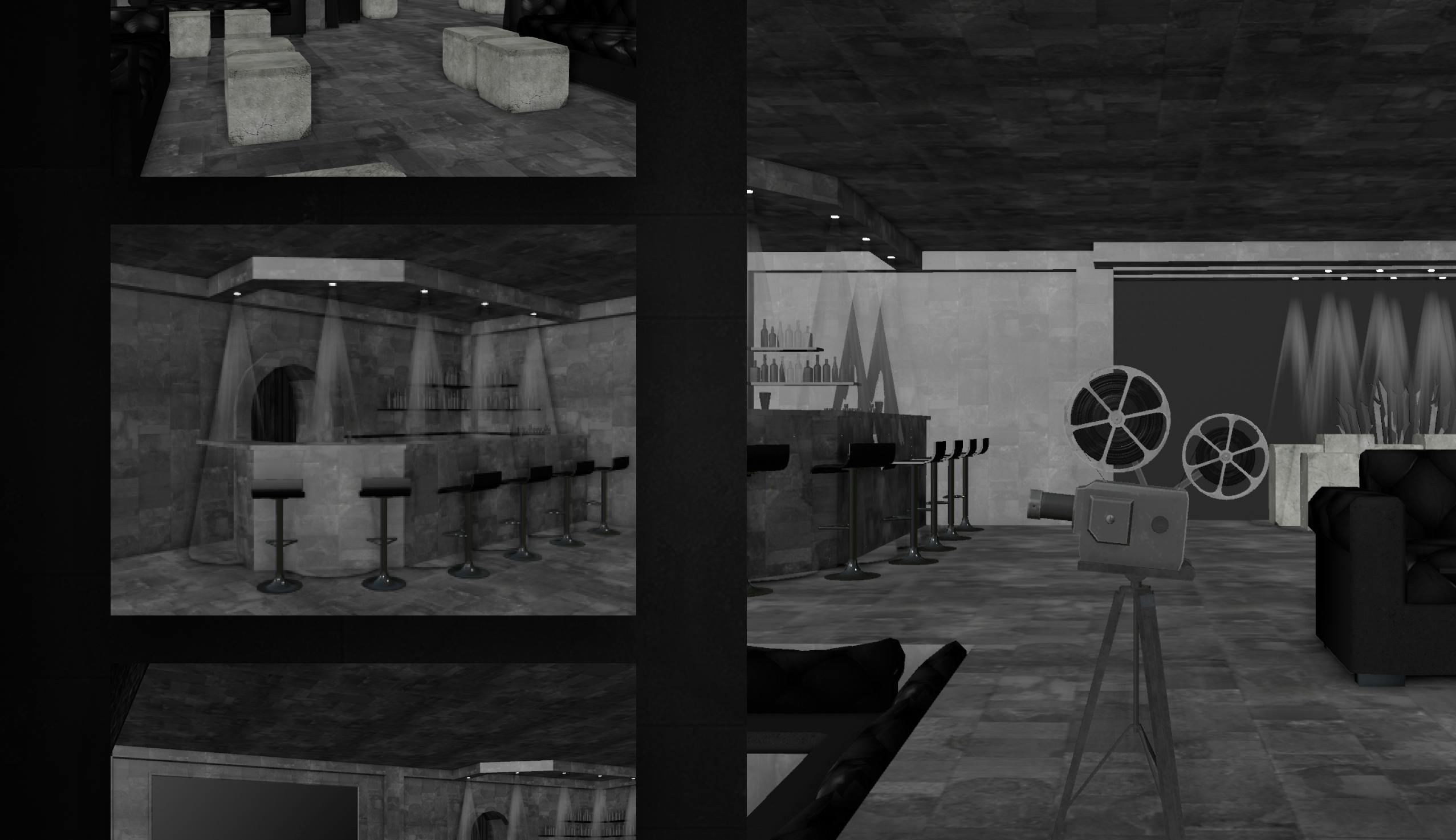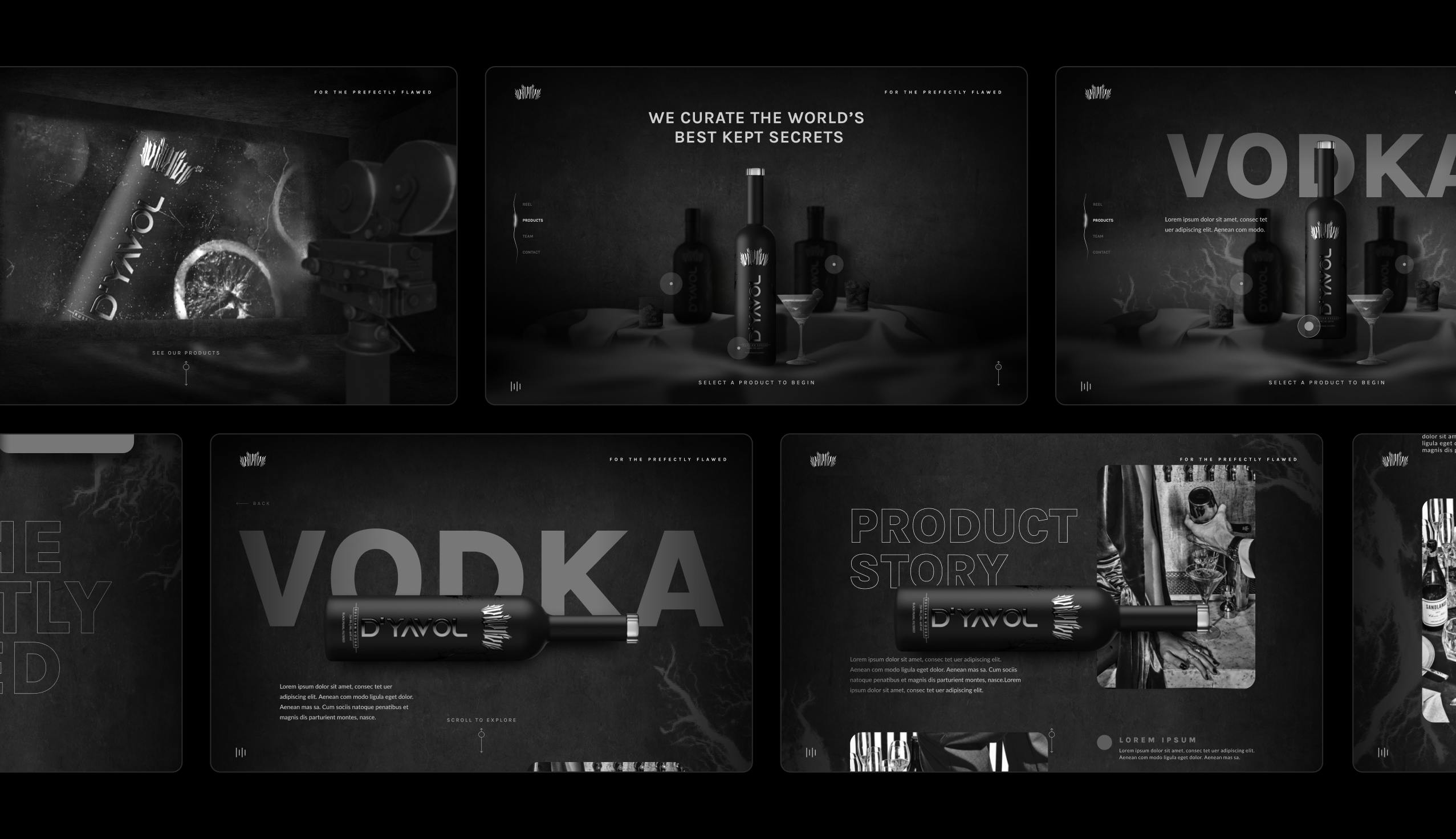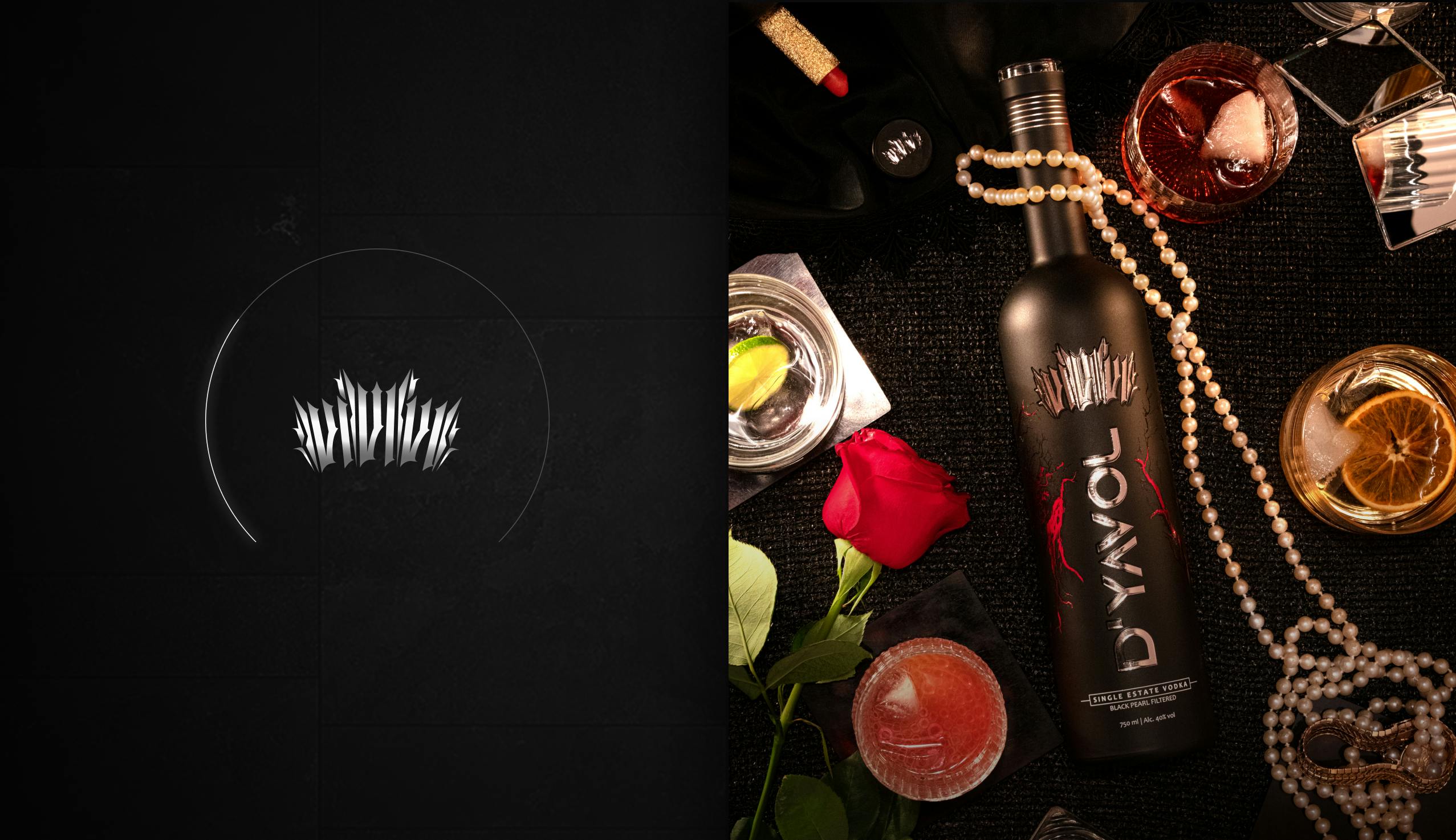 The creation and design process began with the UX stage. 
In this first part we focused on defining the storytelling of the website: what would be the central elements of the site and how the user would navigate through them, always keeping in mind that we wanted the user to live an immersive and unique experience.
D'yavol is a brand that evokes luxury, elegance, rebelliousness and the sense of danger that is behind all those who seek to subvert conventions. That's why we knew that the site had to convey those elements of untamed beauty, making it beautiful and perfectly imperfect.
We chose to put the bottle in a leading role, and we focused on understanding how the user was going to interact with it, and what their experience was going to be like. We wanted the bottle to have a very important place, but we also wanted it to be the perfect excuse for those who visit the site to interact with it and discover the whole D'yavol universe.
Once we had the concept and the idea we wanted to transmit were agreed we moved on to the UI stage. The big challenge was to design how this 3D environment and its elements would look like. 
The modeling was done from scratch, creating an environment that recalls the brand's bar, with a walkthrough and interactive elements. 
Everything was created with the future growth of the brand in mind.
Our result with this project
RESULTS
D'yavol website transmits their essence of luxury, elegance and rebelliousness. Everything was carefully designed and crafted to allow users to navigate and become part of D'yavol universe.
This is just the beginning for this thriving new brand. We know many amazing things are to come and we can't wait to see them!