2020-04-24
German Design Award 2021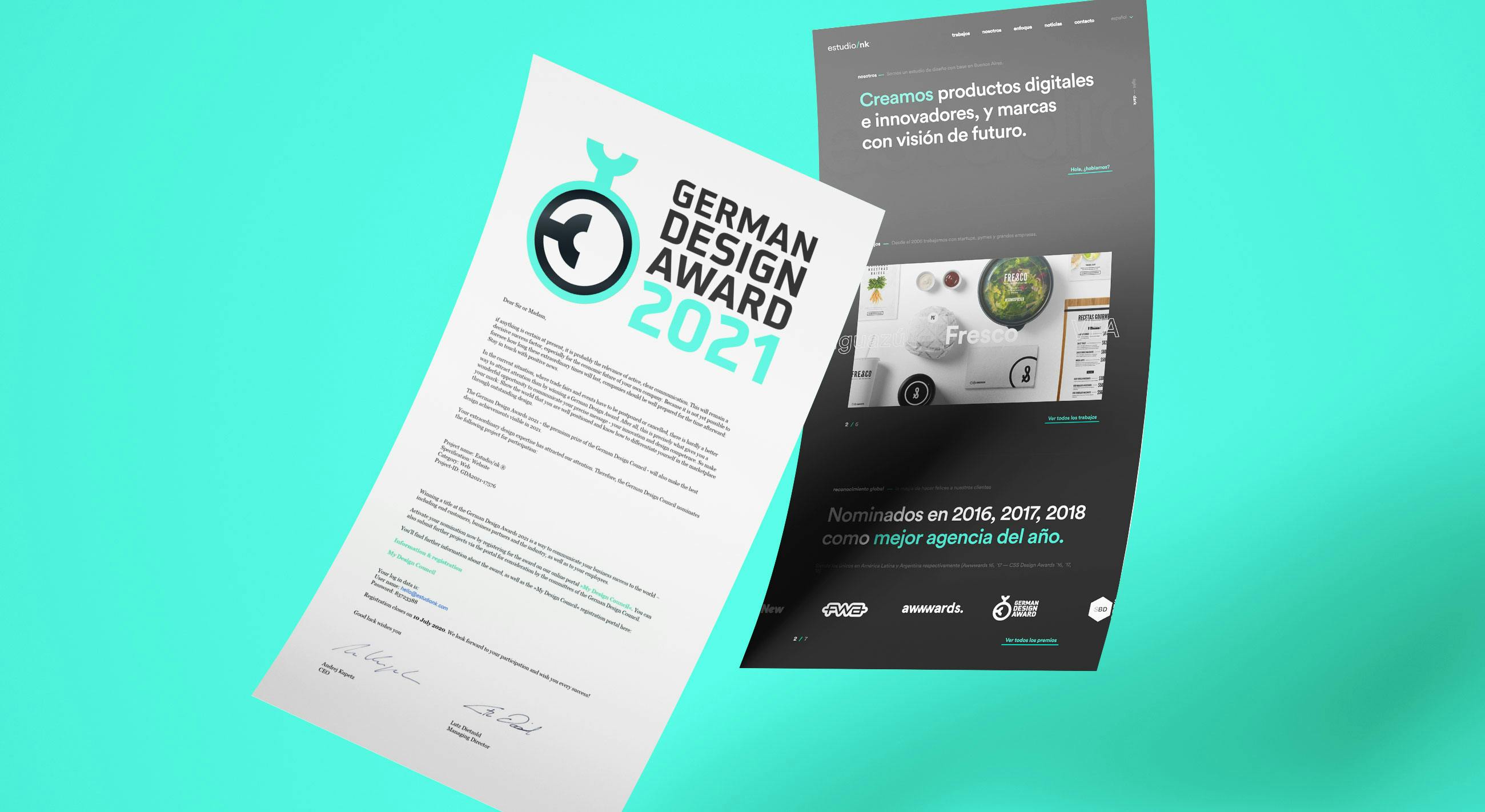 2020-04-24
German Design Award 2021
3rd time nominated at German Design Awards
It is always a good time to receive this kind of news and now more than ever. Ourwebsite, launched in the middle of last year, has been nominated in the 'website' category.
TheGerman Design Council, organizer of theaward, works to promote society's awareness of design. Providing a forum for the transfer of interdisciplinary knowledge and giving its members a competitive advantage.
Also, German Design Award gives recognition to projects that truly represent pioneering contributions to the German and international design scene.