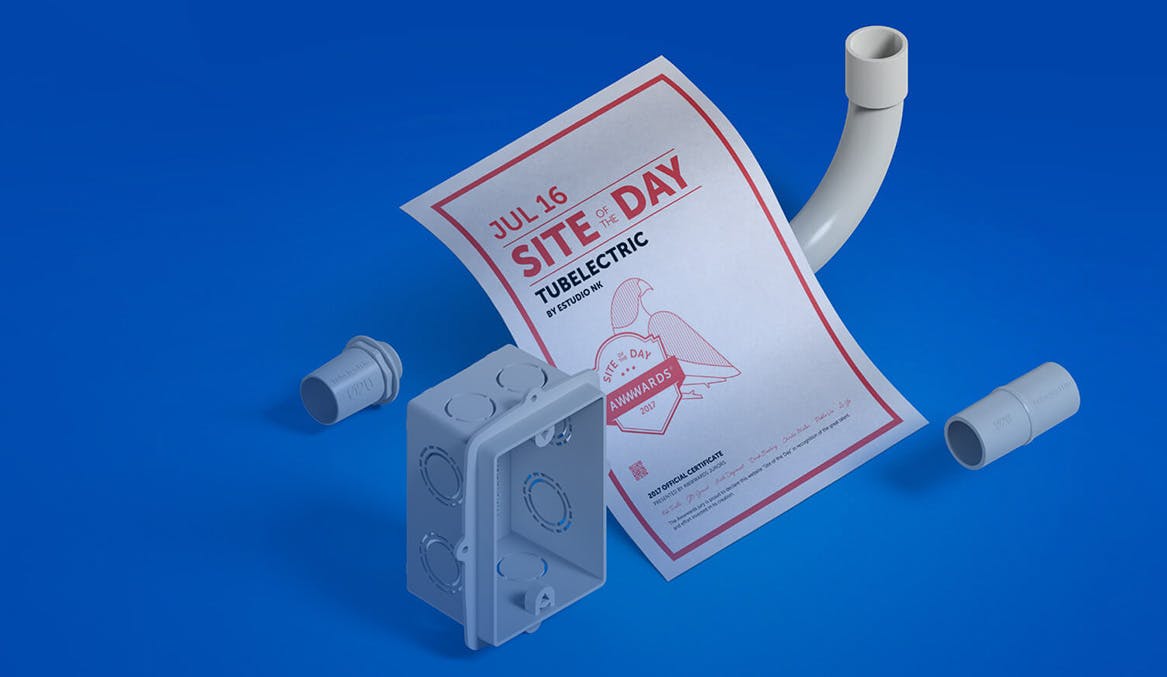 Awwwesome
News
We won the prize "Best Site of the Day" by Awwwards, and we'll share the behind the scenes of this project.
The main challenge —but also the opportunity— was to develop, for a relatively traditional industry, a new, disruptive and memorable website that, above all, transmitted simply and efficiently the value proposition of the brand: an integral system, not the addition of isolated products. We defined —due to the logic of its products— that Tubelectric would be the "ABC of installation", evoking a simple system (considering that products "A" are boxes, "B" are tubes, and "C" are accessories). The idea was to show everything at once.
Our development team was focused on the simplicity, smooth effects, and details in the small interaction points. As we mentioned, one of the main goals of Tubelectric site was to show an integral system not isolated products, so, in the main slide, we made subtle and smooth connections. We achieved this by means of a good easing that simulates realism. We put special attention in the emergence of elements and texts, and gave it a special touch by means of synchronization. Another very important detail was the use of a rolling menu to access all sections; this is a visible and attractive element that invites to navigate through the site.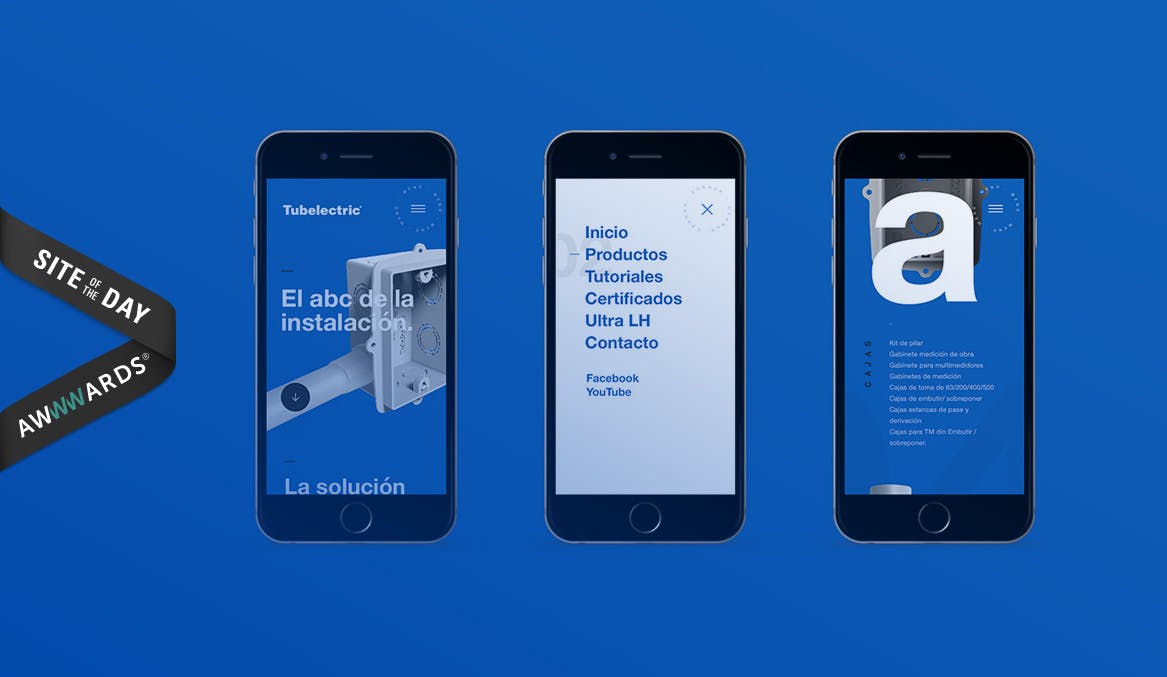 When we launched this site, we knew we had done a good job. However, we were astonished when, a few hours later, we began getting comments from peers that highlighted how difficult it is to make a different site for such a structured industry. In turn, we were receiving very positive metrics as visits and consults were rapidly increasing.
No doubt, this site was a watershed for Tubelectric and for ourselves. We hope this excellent digital experience served as booster so that, all together, can raise the bar of the industry. See the full case here.