Wenance. A Fintech for all.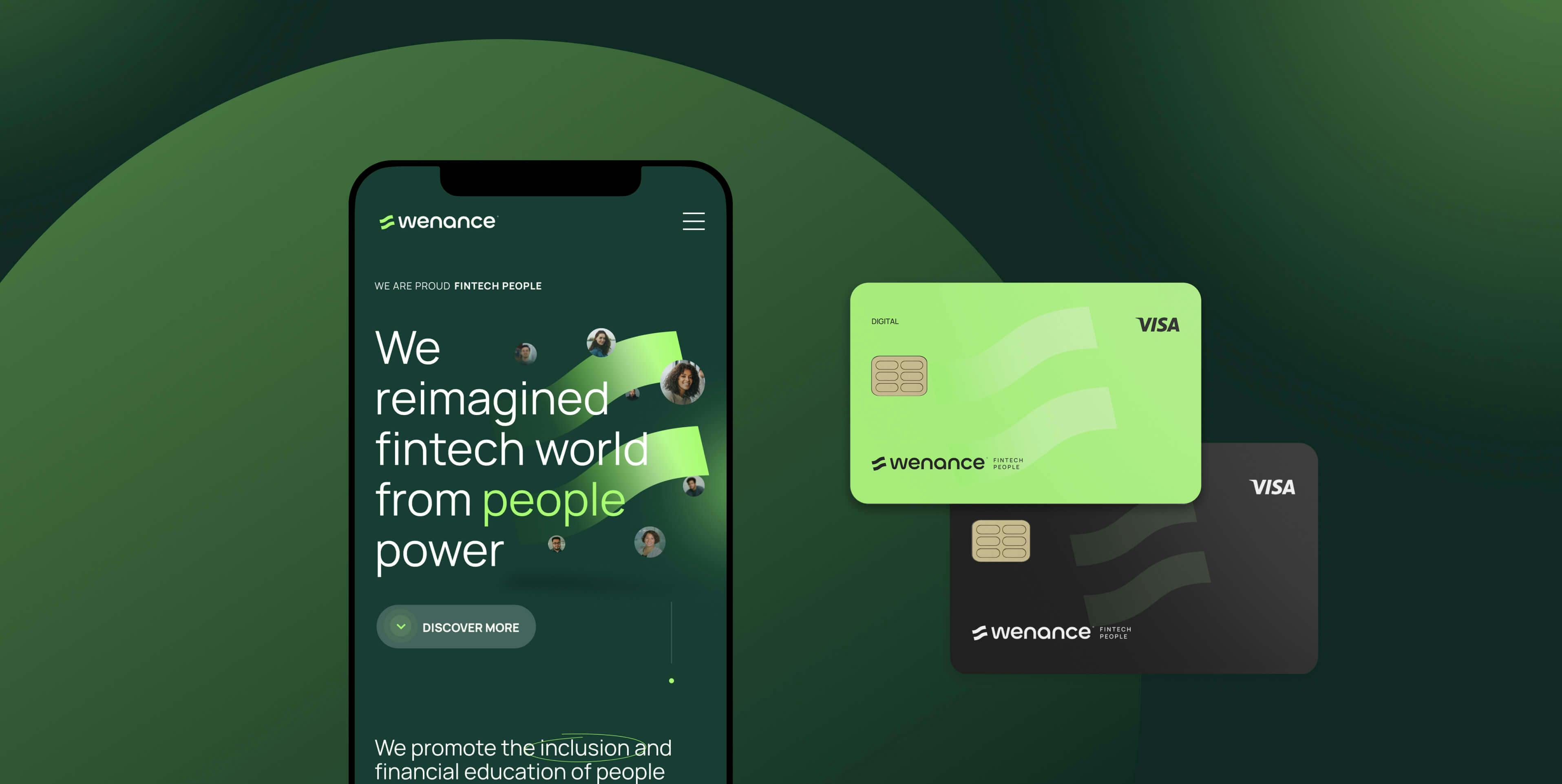 Summary about this project
RESUME
Wenance is the leading Argentinian Fintech, focused on consumer lending.
In 2014 the company began a process of digital reshaping and became a pioneer in the Fintech industry in Argentina. Compañía Inversora Latinoamericana, as it was called back then, became Wenance and we are proud to say that we were part of that first phase of their evolution.
The company seeks to improve people's lives, granting access to consumer credit. To make it more agile, they design simple, secure, and efficient solutions with the ultimate goal of achieving financial inclusion for its customers.
project DURATION :
6 months
WE DO

Naming
Branding
Merchandising
UX/UI Design
Web Design
Web Development
Wordpress Integration
Motion Design
TEAM

Product Manager x1
Copywriter x 1
Client Service x1
Motion Designer x 1
UX Designer x2
UI Designer x 1
Full Stack Dev x3
WebGL Specialist x 1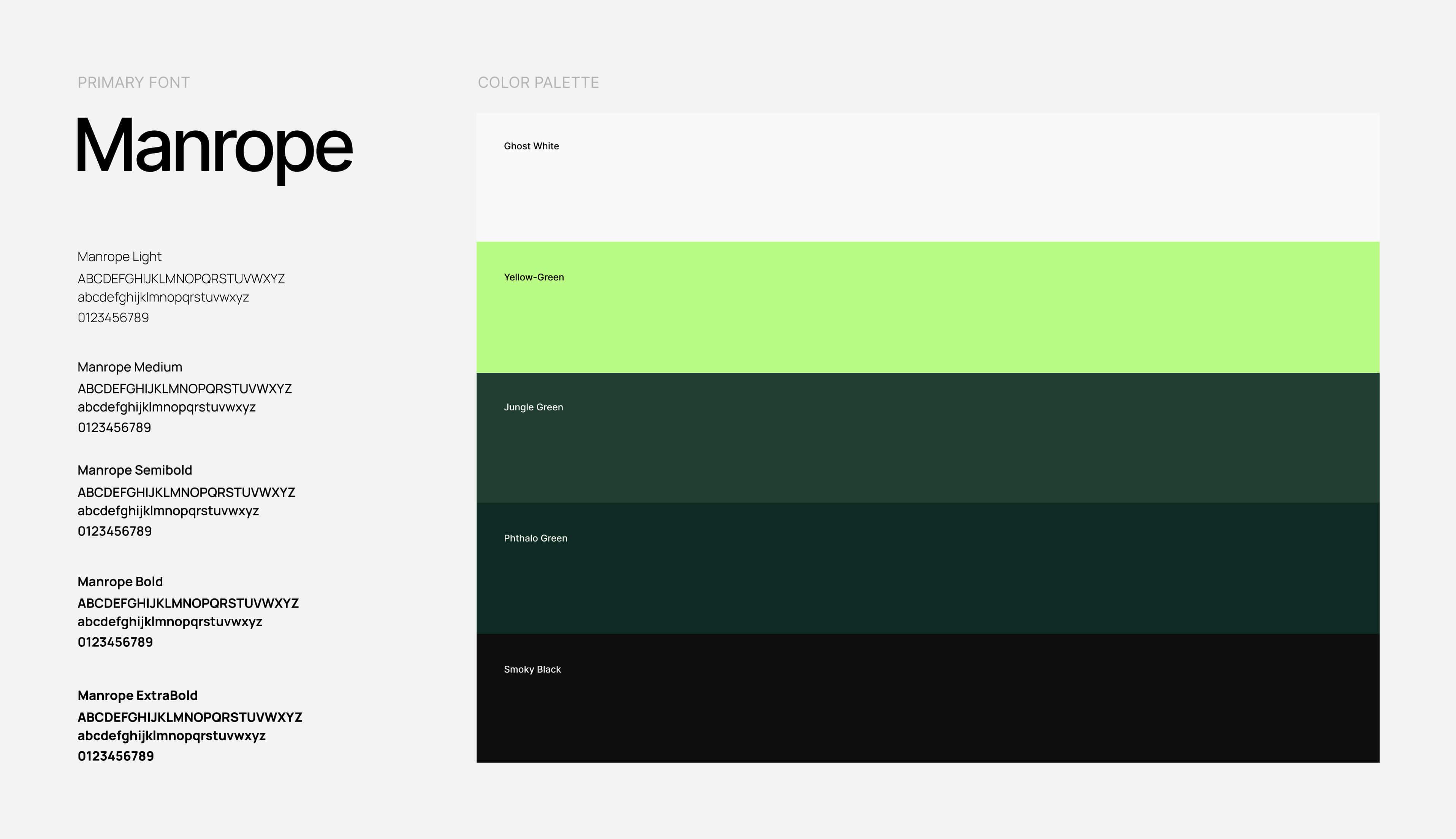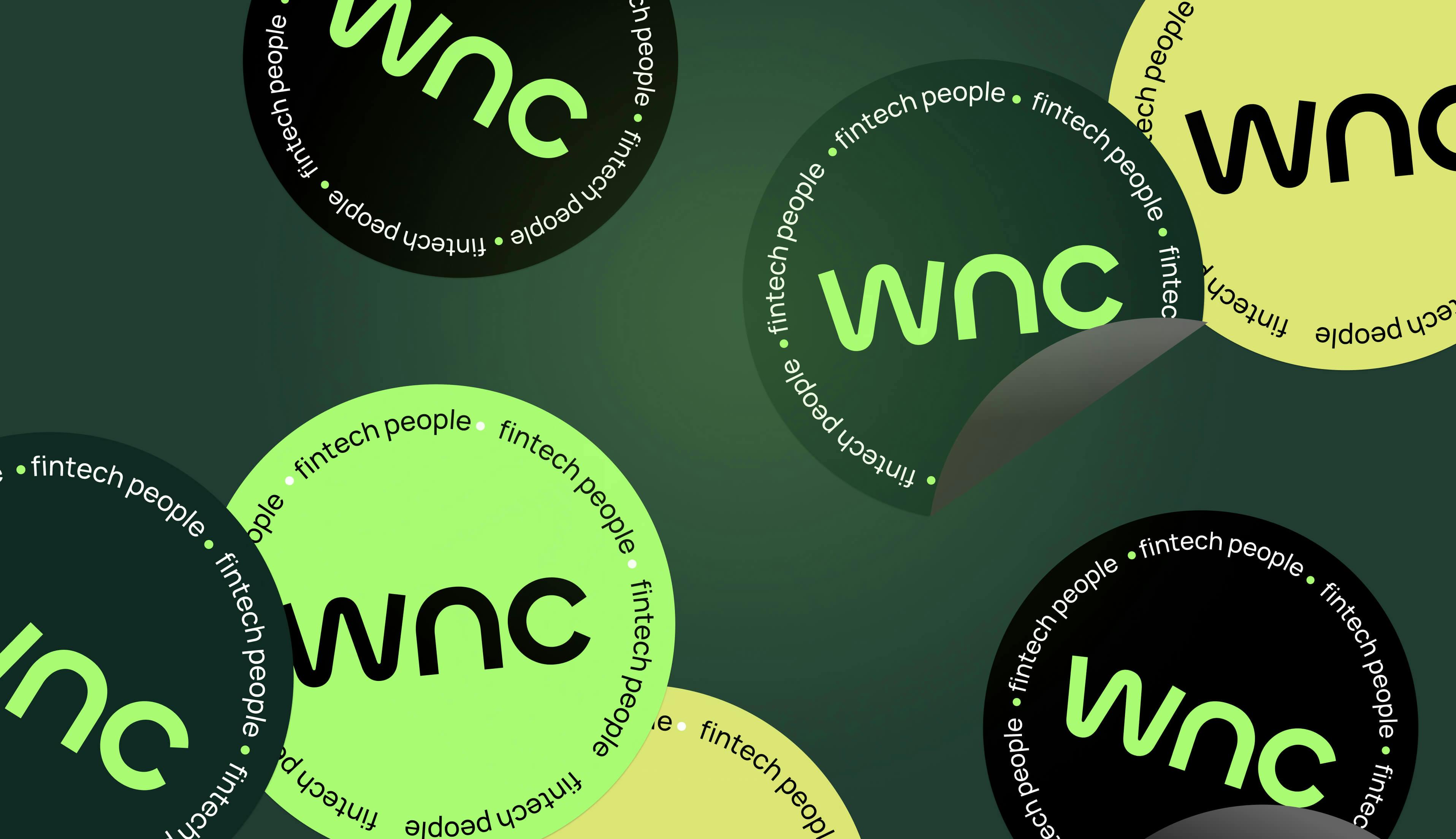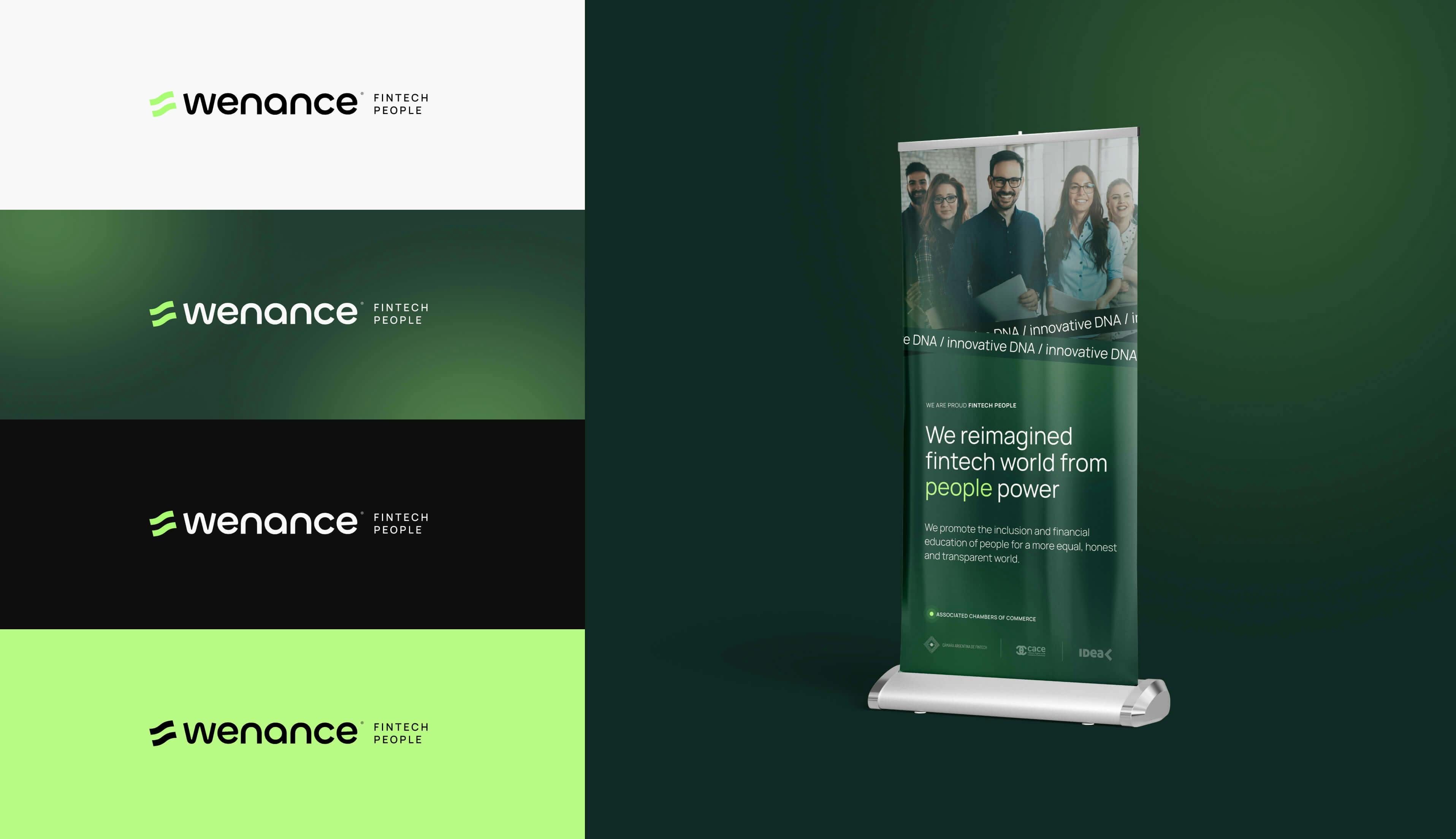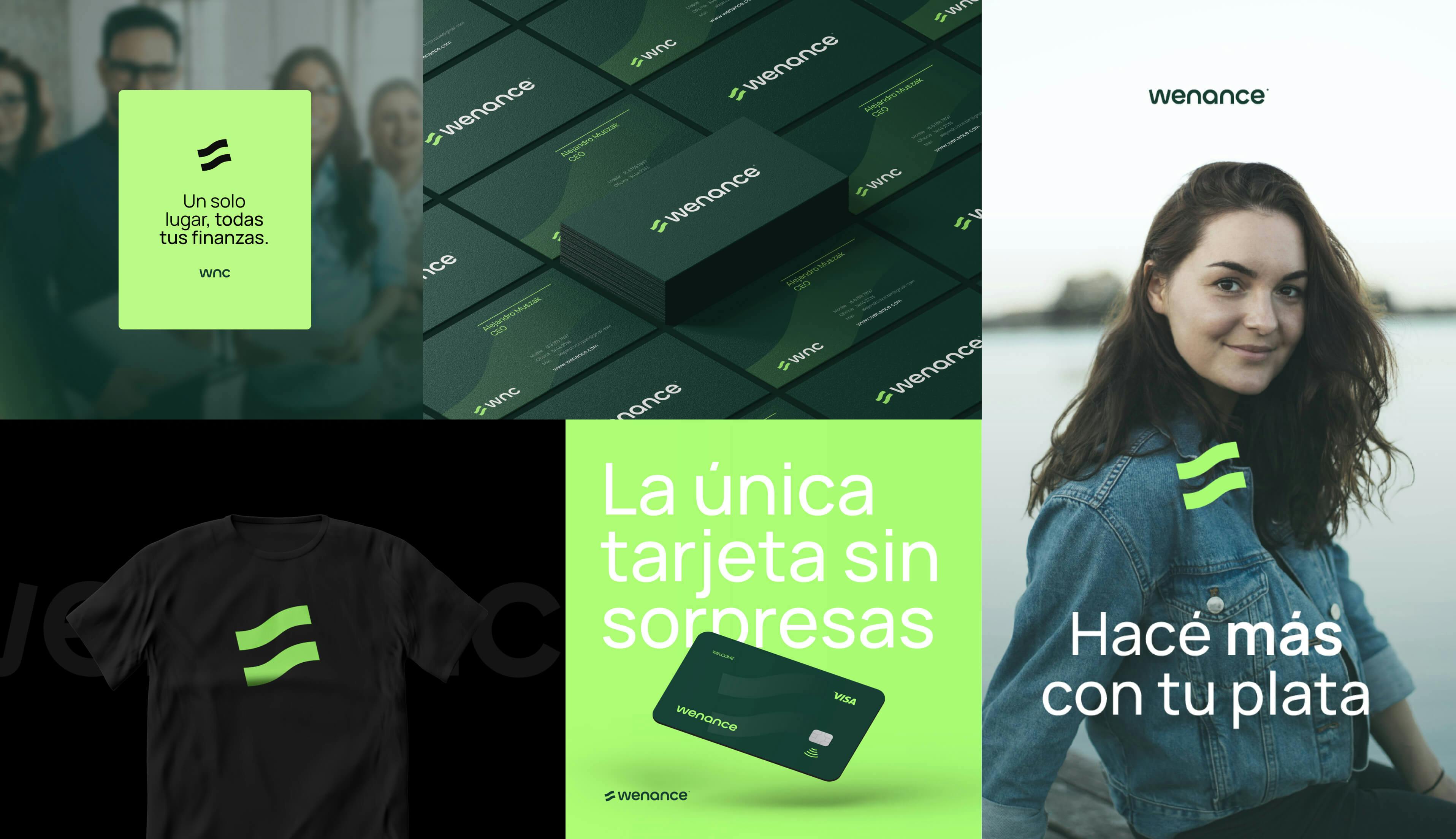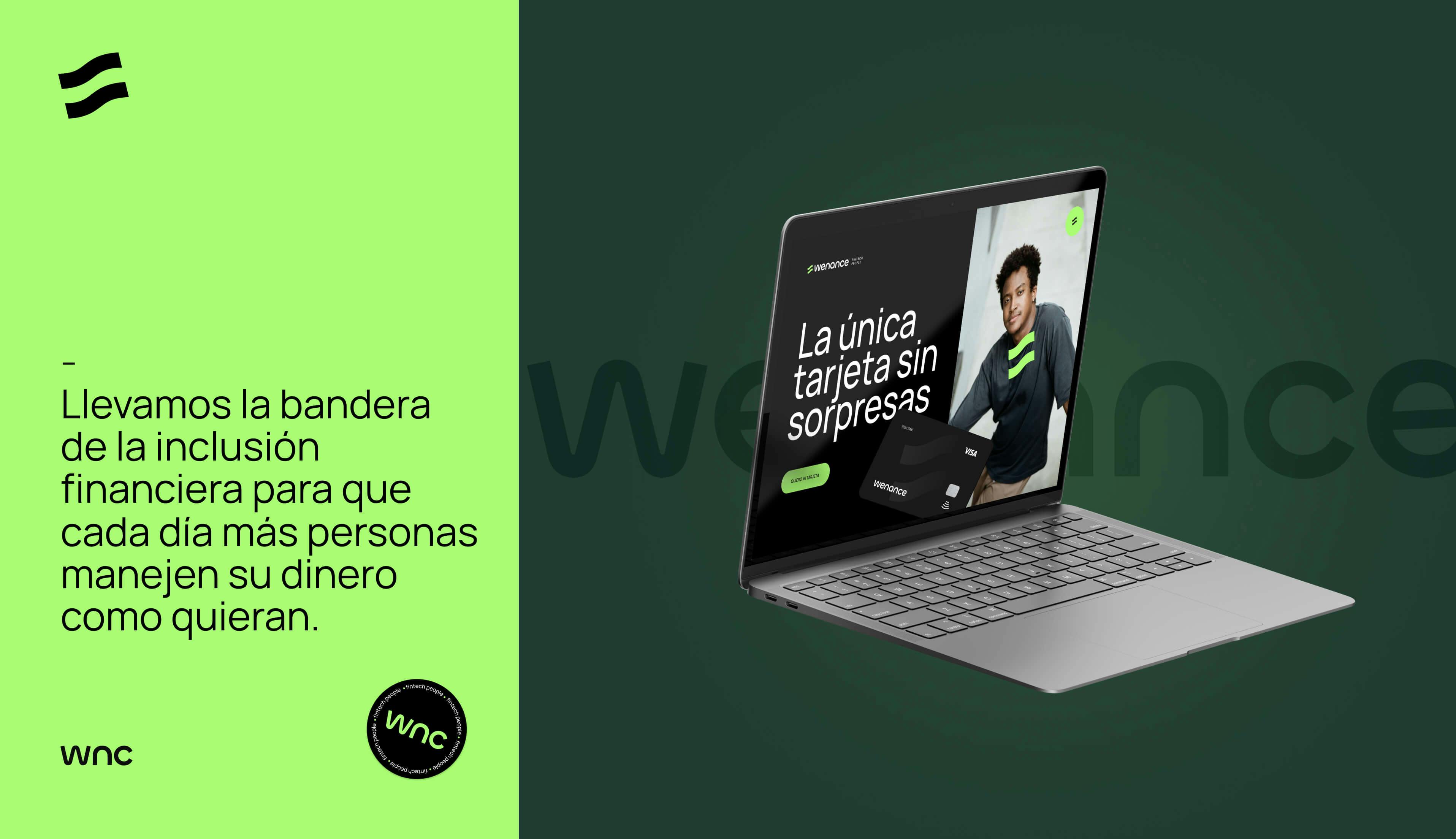 For more than two decades, Wenance has been a leader in understanding their customers' needs. 
Unfortunately, its website and its visual identity wasn't expressing that. To make sure the company remained close and loyal to their customers, they saw the need to undergo a full rebranding and give their website a makeover. So they called us.
A successful branding process starts with defining the message behind the brand. That's why we started Wenance's rebranding process with a Brand Narrative Workshop, which took them through the tough path of defining who Wenance is, why it exists, and how they help their customers reach their goals.
This first part of the rebranding process focused on understanding and rediscovering the true essence of the company: the values behind this growing and always evolving company, what they wanted to communicate to their audience and how they hoped to do so.
This workshop allowed us to help them find their personality and once we had the conclusions we were able to move on to the other parts of this project. 
About the process
A new look and new web for the leading Argentinian Fintech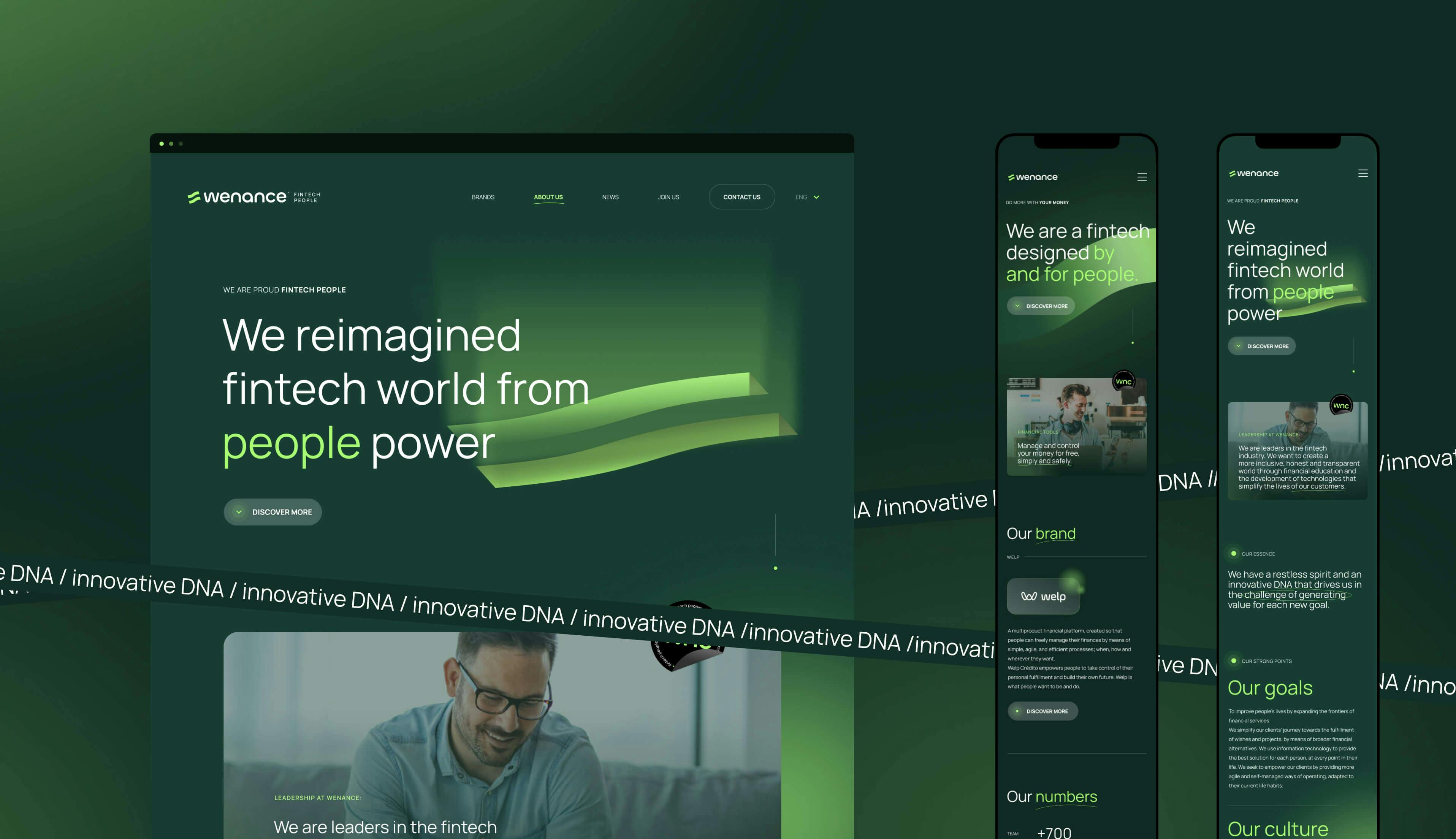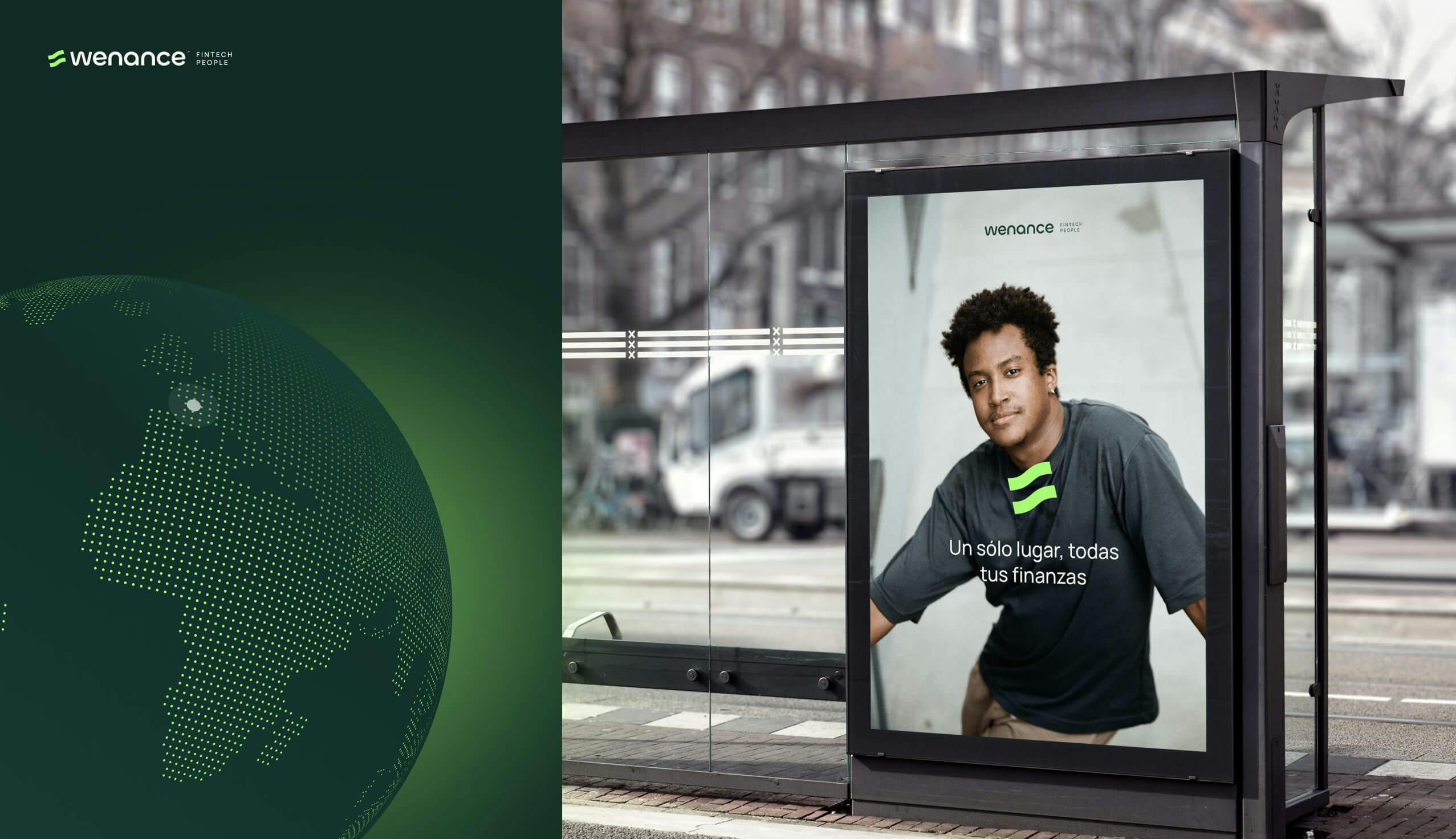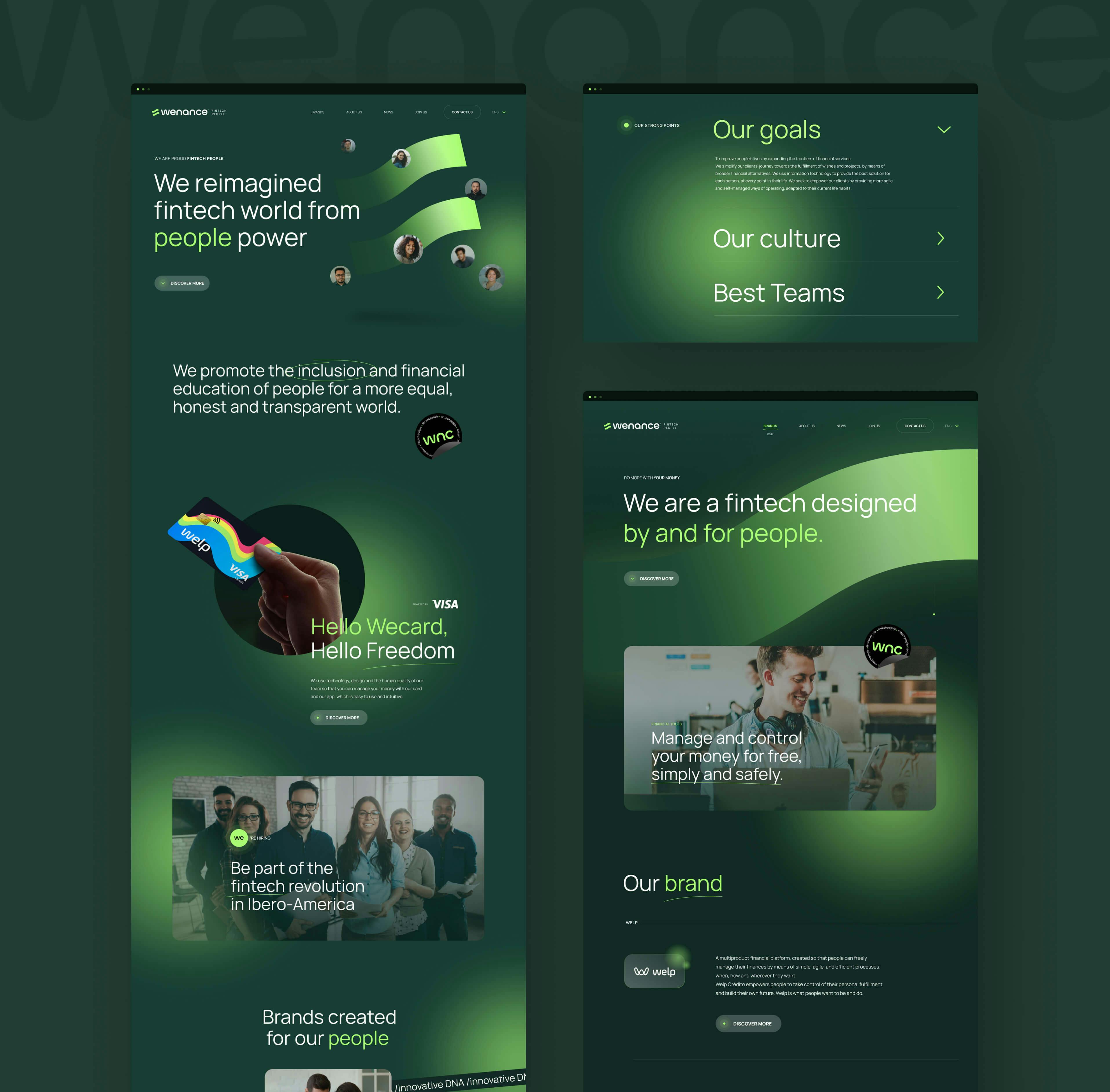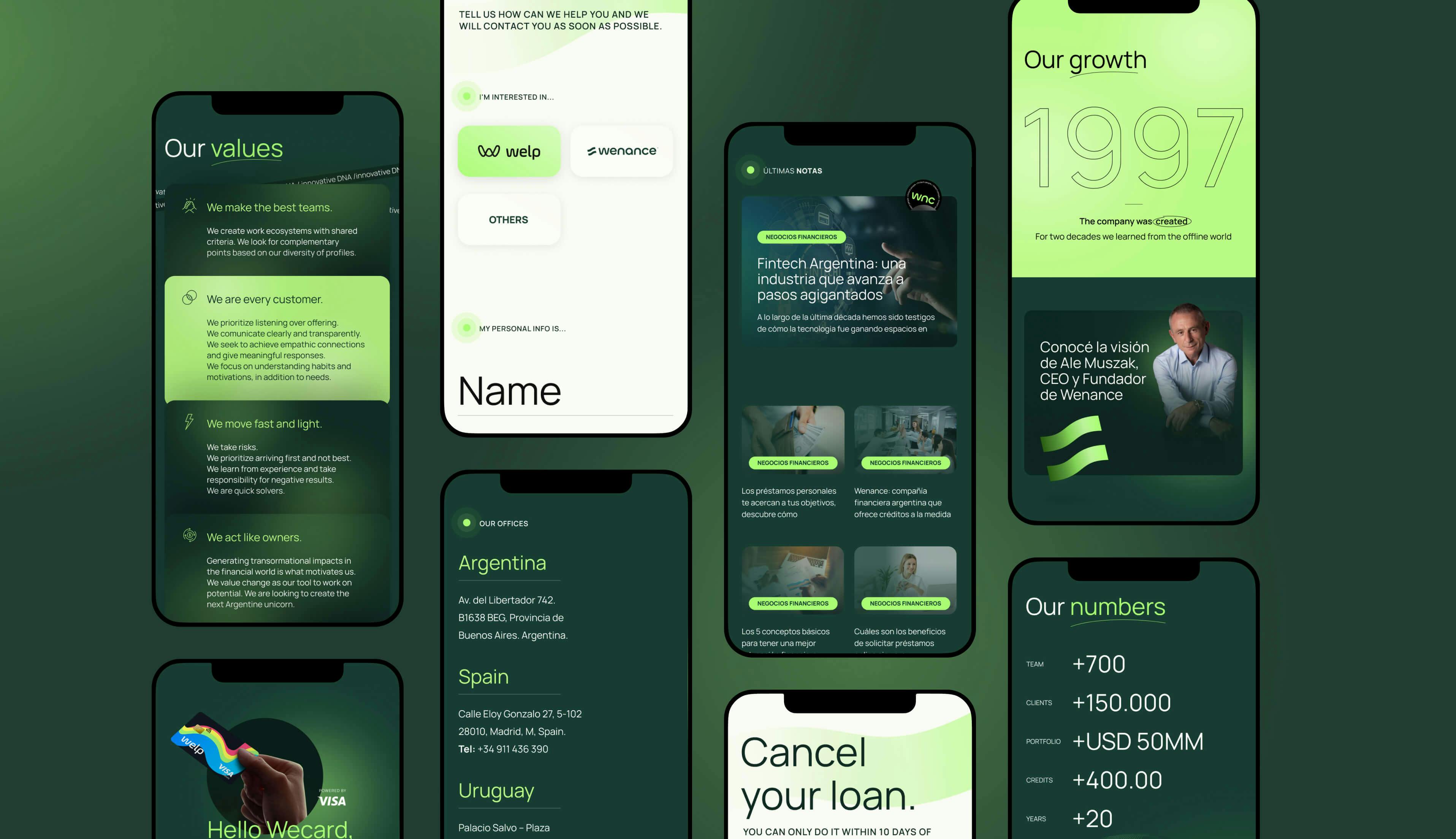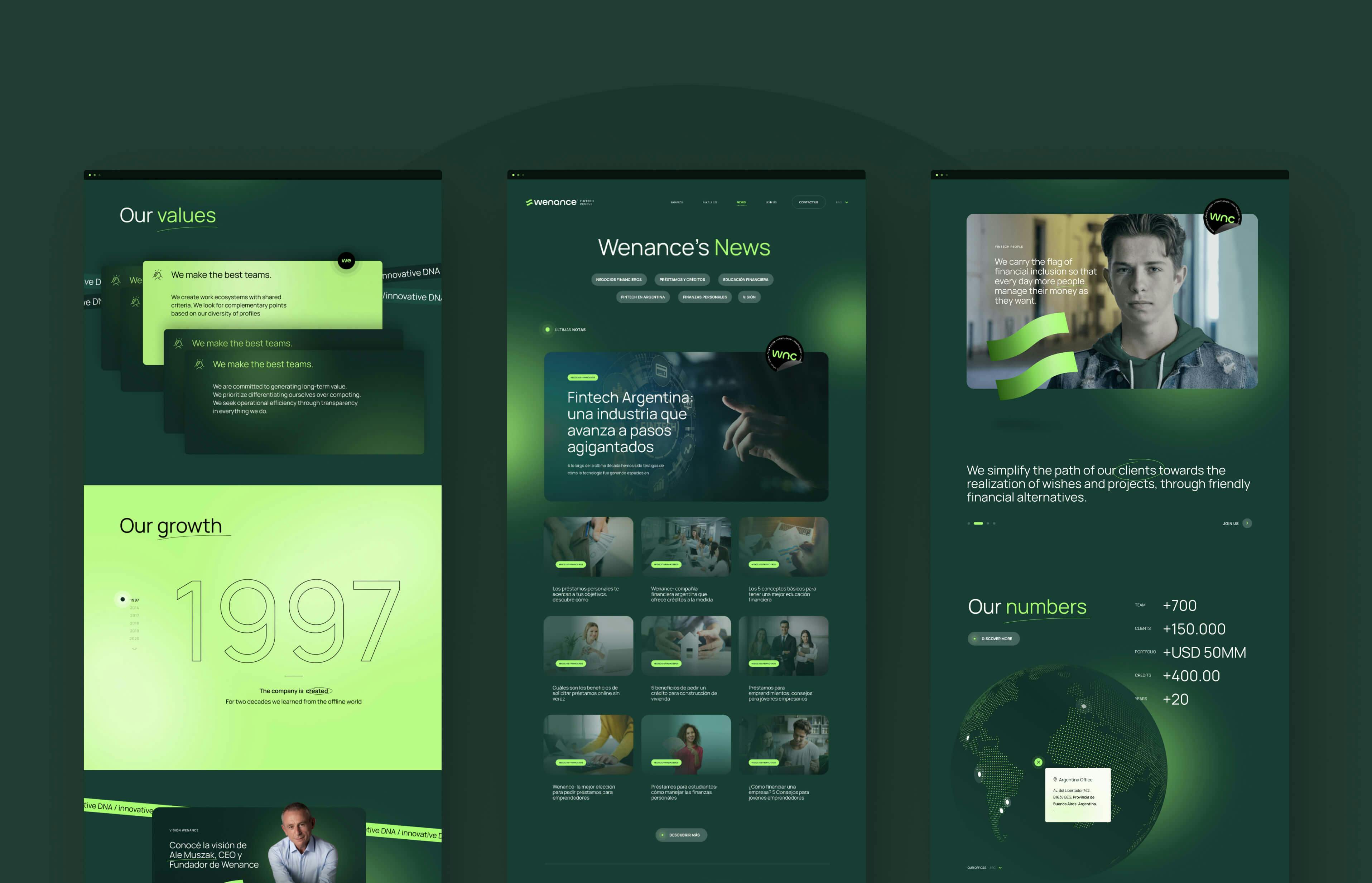 The visual identity Wenance had needed to be redesigned in order to remain appealing and close to their customers. We knew we had to give them a fresh, simple and innovative image, yet keep the professional and serious "vibes" people expect from a company that provides financial services. 
Finally we came up with the concept Wenance was going to transmit: they were "Fintech People". People who care and are passionate and involved in this journey of financial inclusion. We also gave them a new logo and defined the color palette and typography.
Once we had the new visual identity defined, it was time to move onto the last part of the process: designing and developing a new website that was a reflection of their brand new image.
We focused our UX/UI design of the different sections for the new web and produced the texts to accompany them. Since the company is focused on expanding its services, we developed the site in Spanish and English.
About the project
A new look and new web for the leading Argentinian Fintech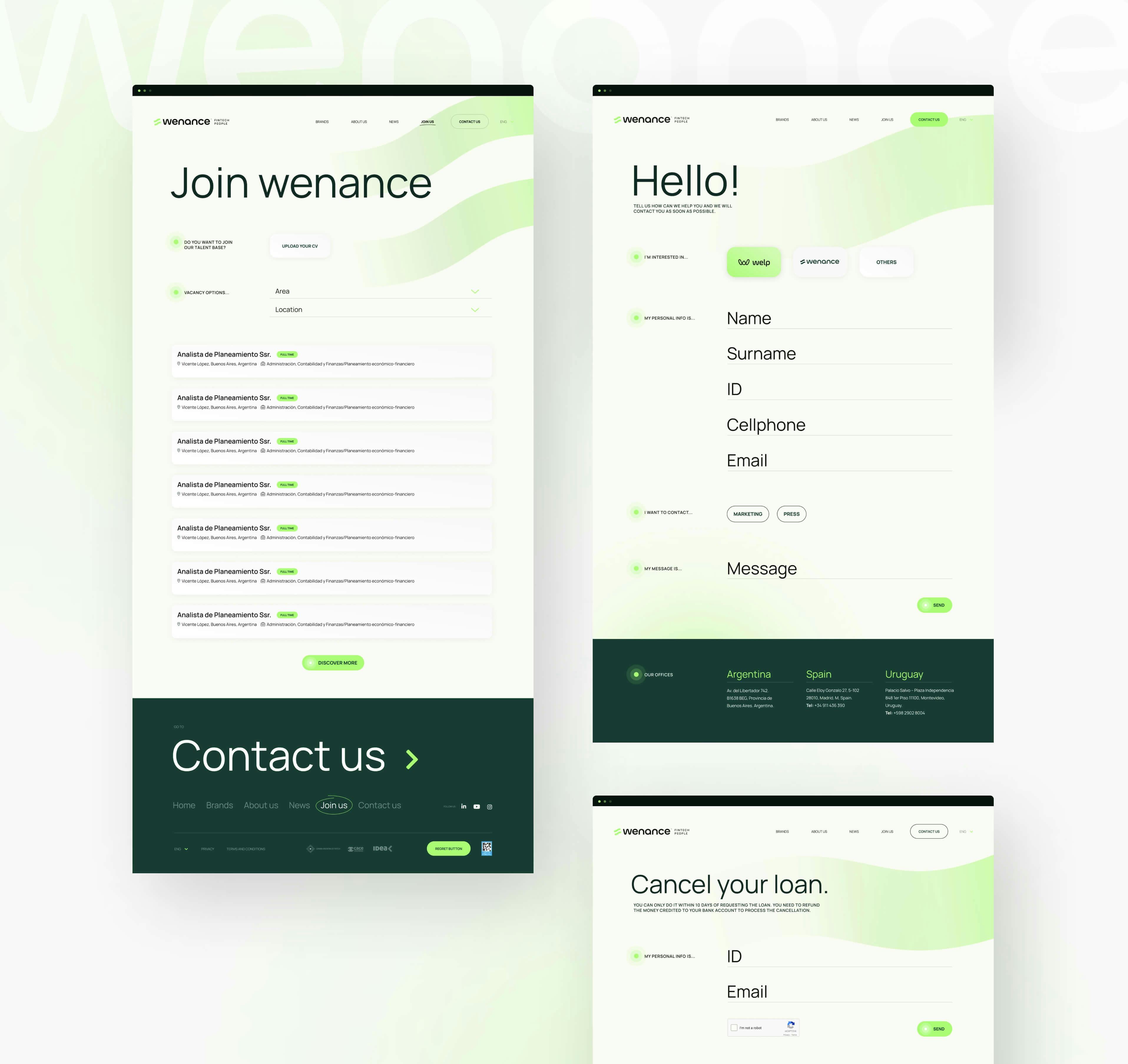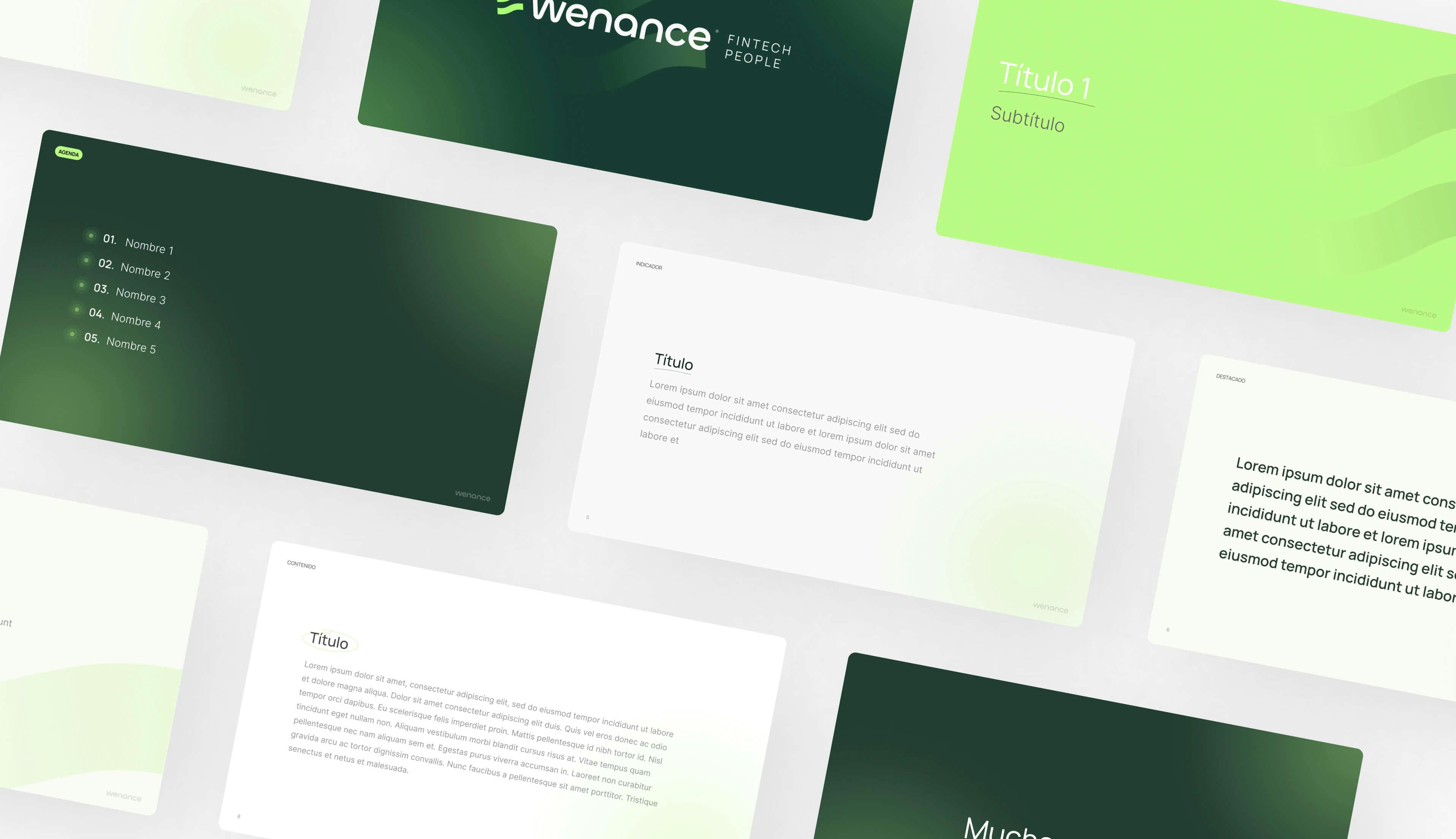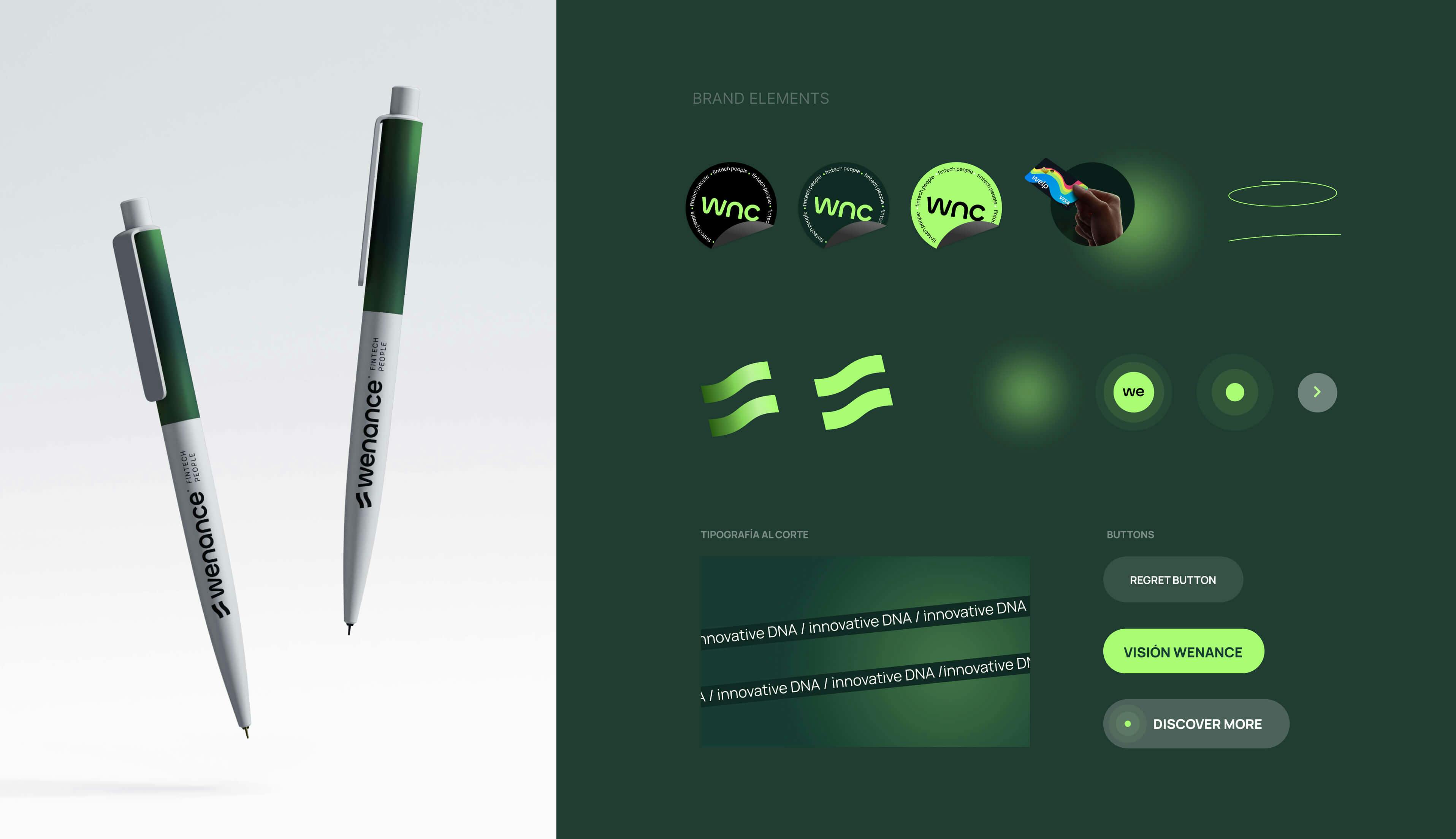 Our result with this project
RESULTS
We have been part of the Wenance family for a long time, and we are so happy to make a contribution to their rediscovering and growing process.  Wenance is constantly growing and innovating, and now it has a brand new image and an awesome site that reflects their evolution. We are proud that this Argentinian Fintech is growing and helping so many people achieve their goals and we are thrilled to be part of this new chapter.