WE RE-DESIGNED THE WEBSITE AND DEVELOPED AN APP FOR ICBA.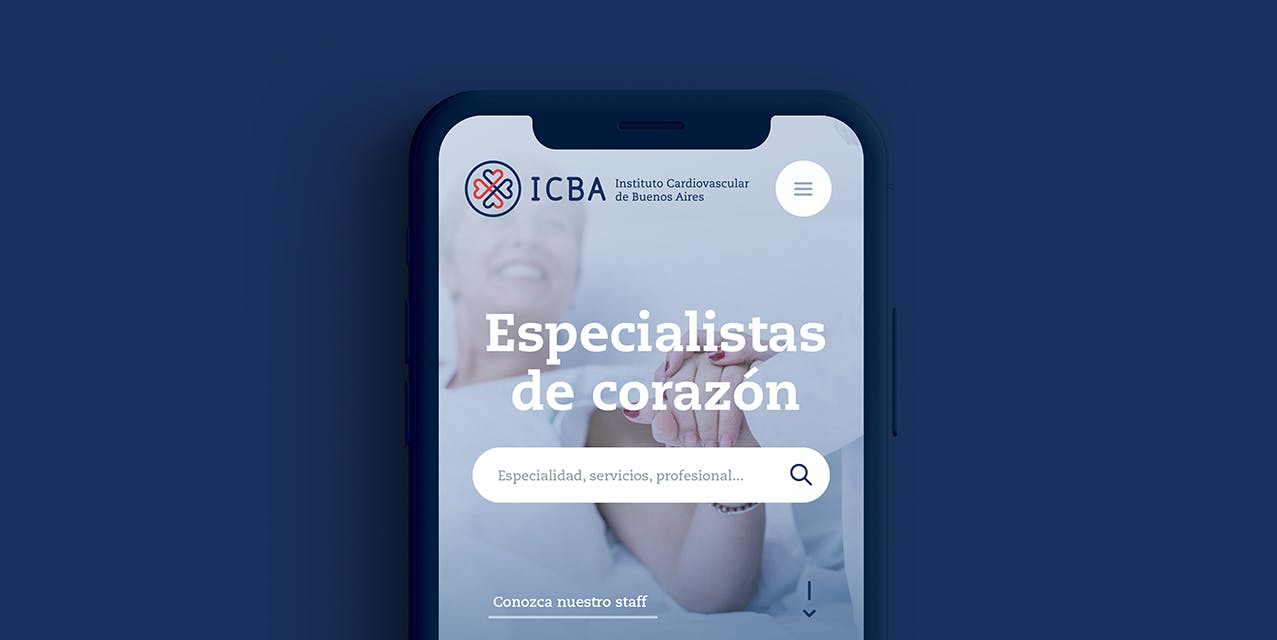 Summary about this project
RESUME
The "Instituto Cardiovascular de Buenos Aires" (ICBA) is one of Buenos Aires most prestigious centers in the treatment of cardiovascular diseases. We redesigned the user experience and user interface (UX / UI) for their website and developed an app that allowed users to make online appointments for different medical procedures.
project DURATION :
4 months
WE DO

UX Design
UI Design
Front-end
Custom CMS
App Development
TEAM

Project Manager x1
UX Designer x1
UI Designer x2
Full Stack Dev x2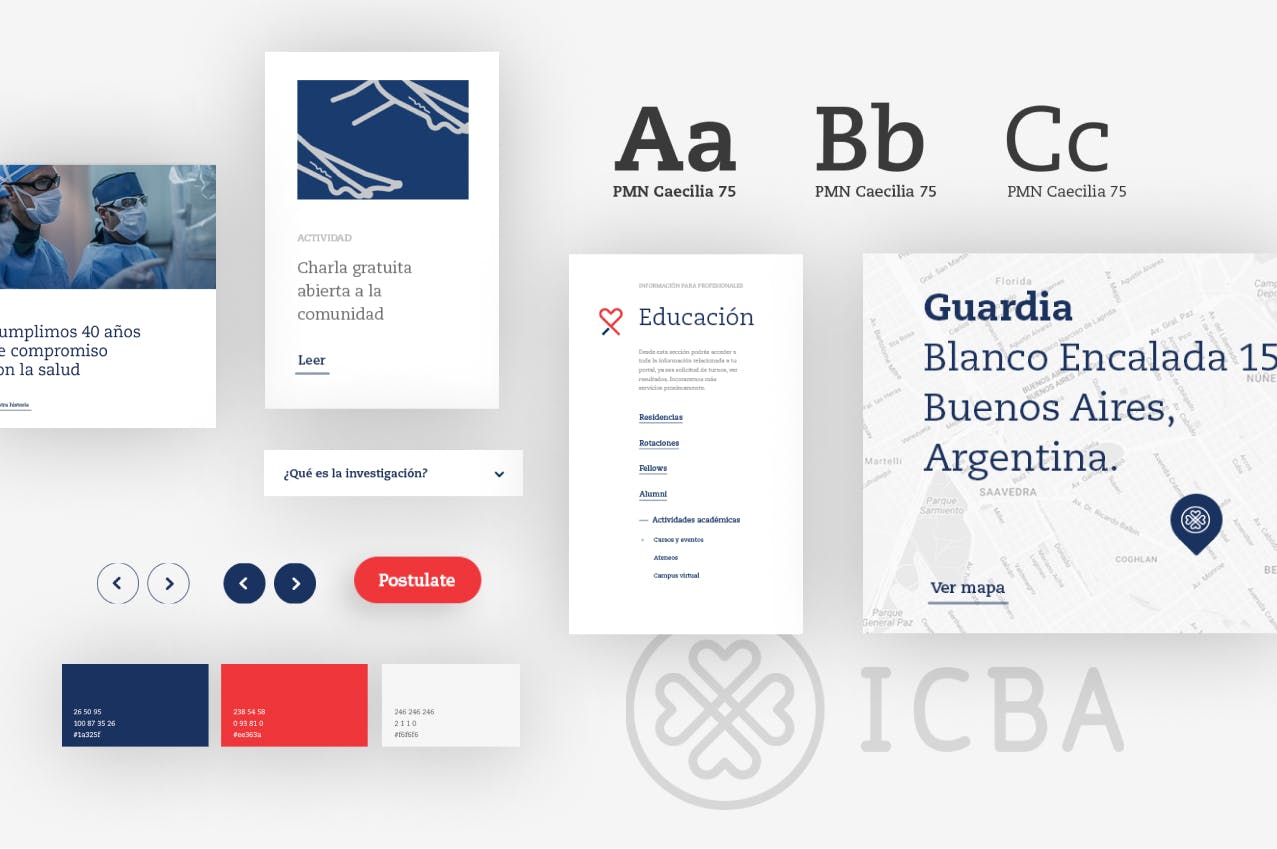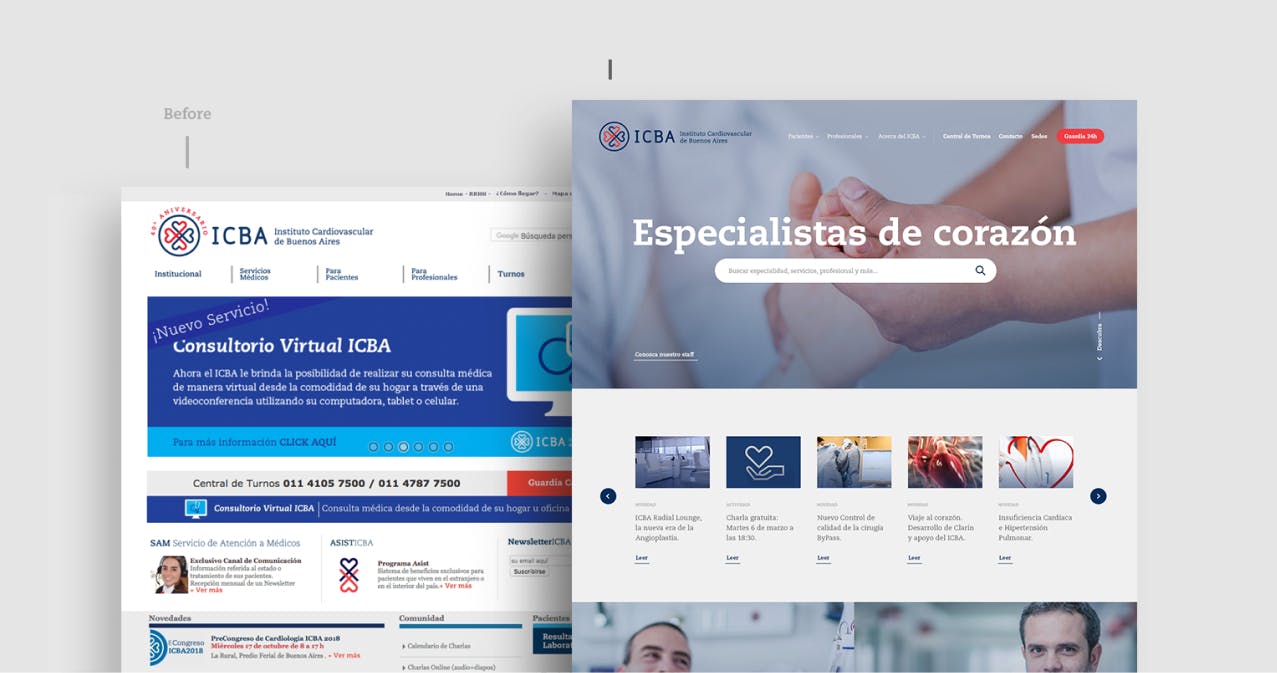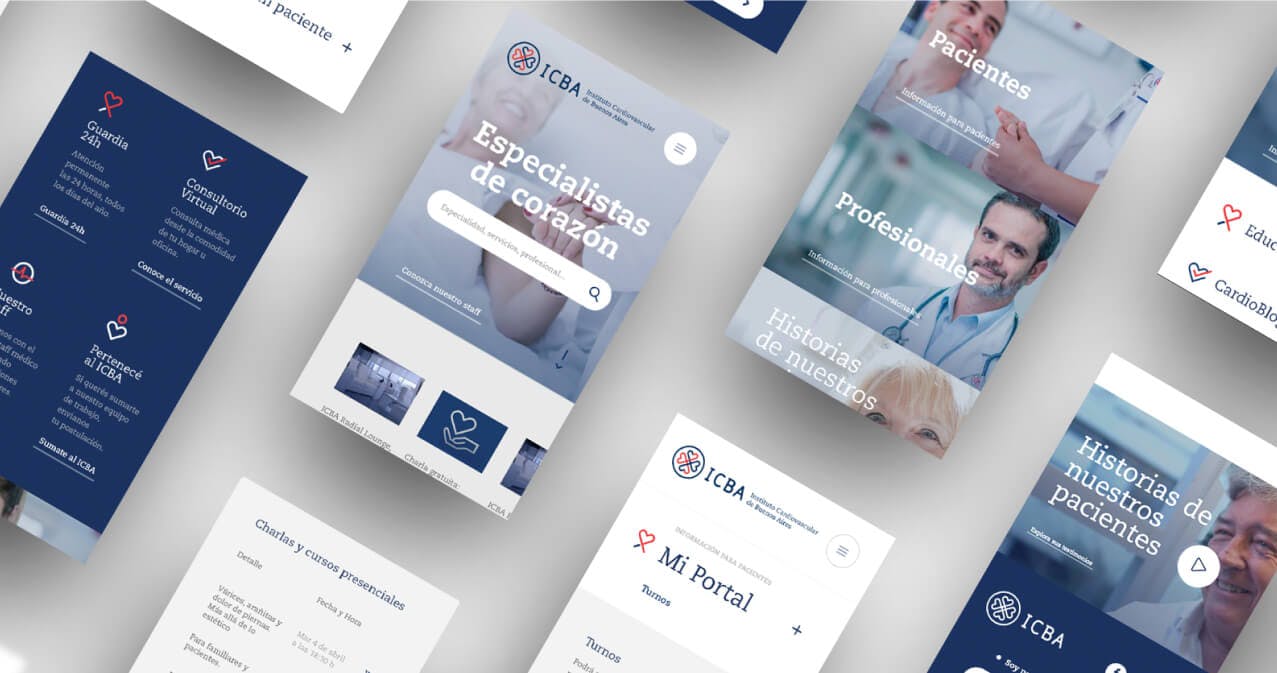 This work involved the reorganization of a large volume of information (more than 500 pages). Keeping in mind the needs of each type of user (patients, professionals and institutions), we designed the user experience and user interface (UX / UI) and articulated the different sections and subsections of the site.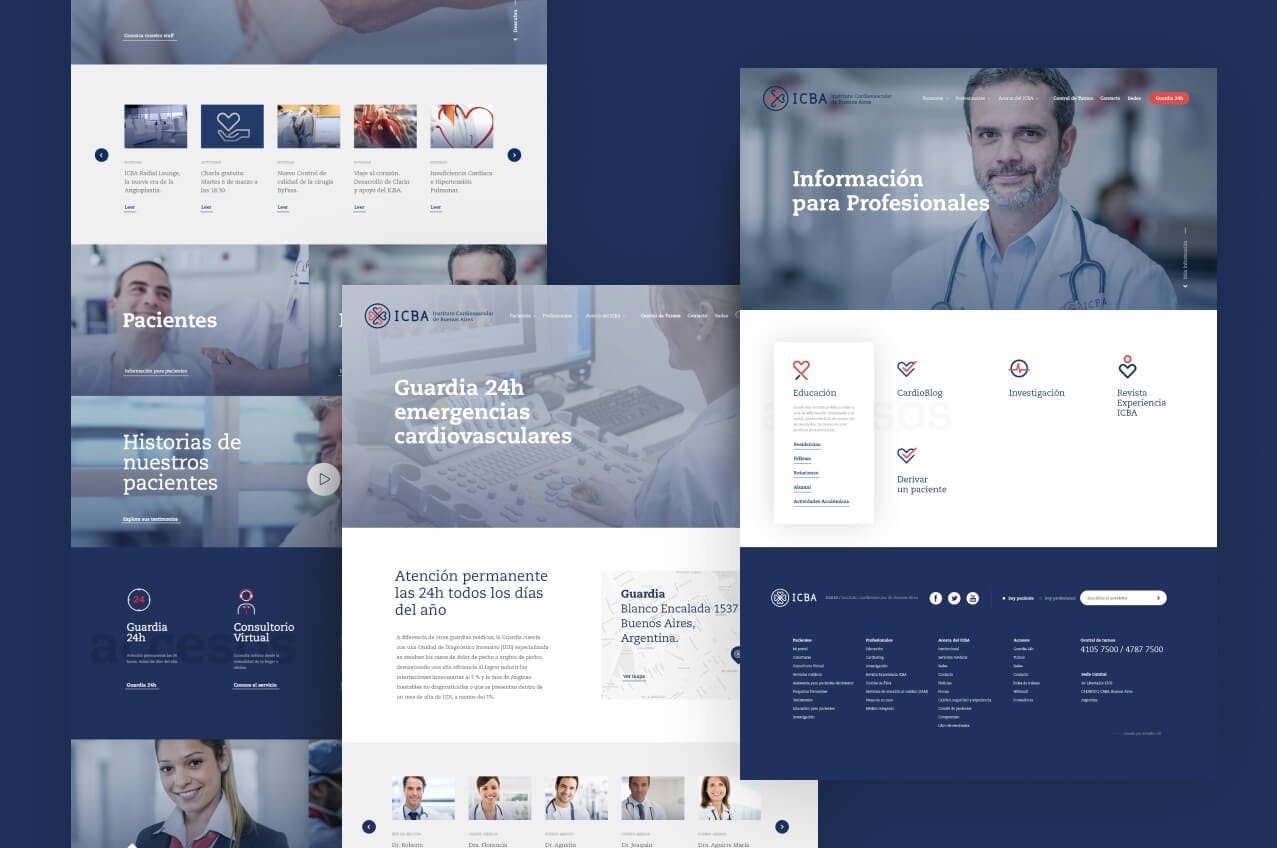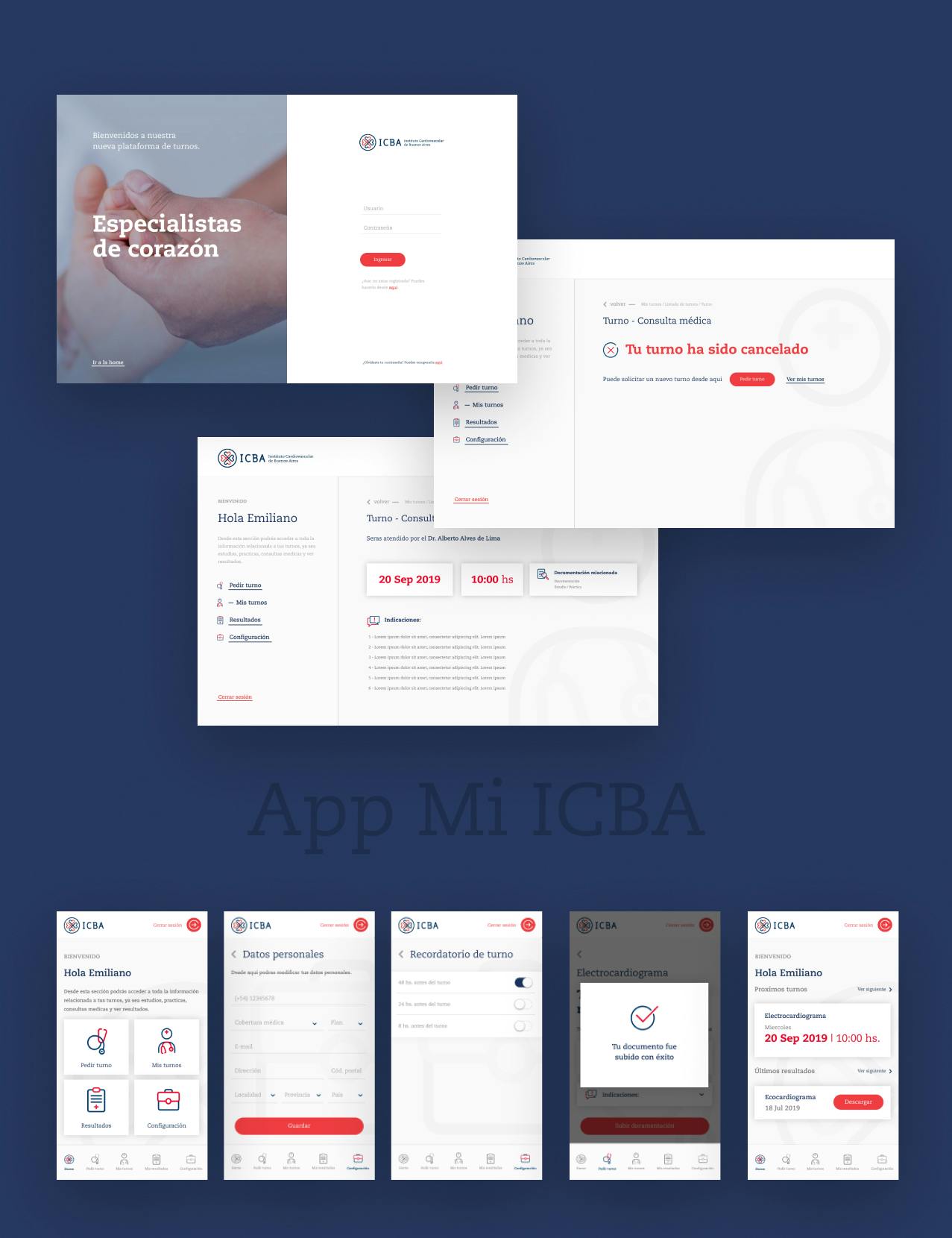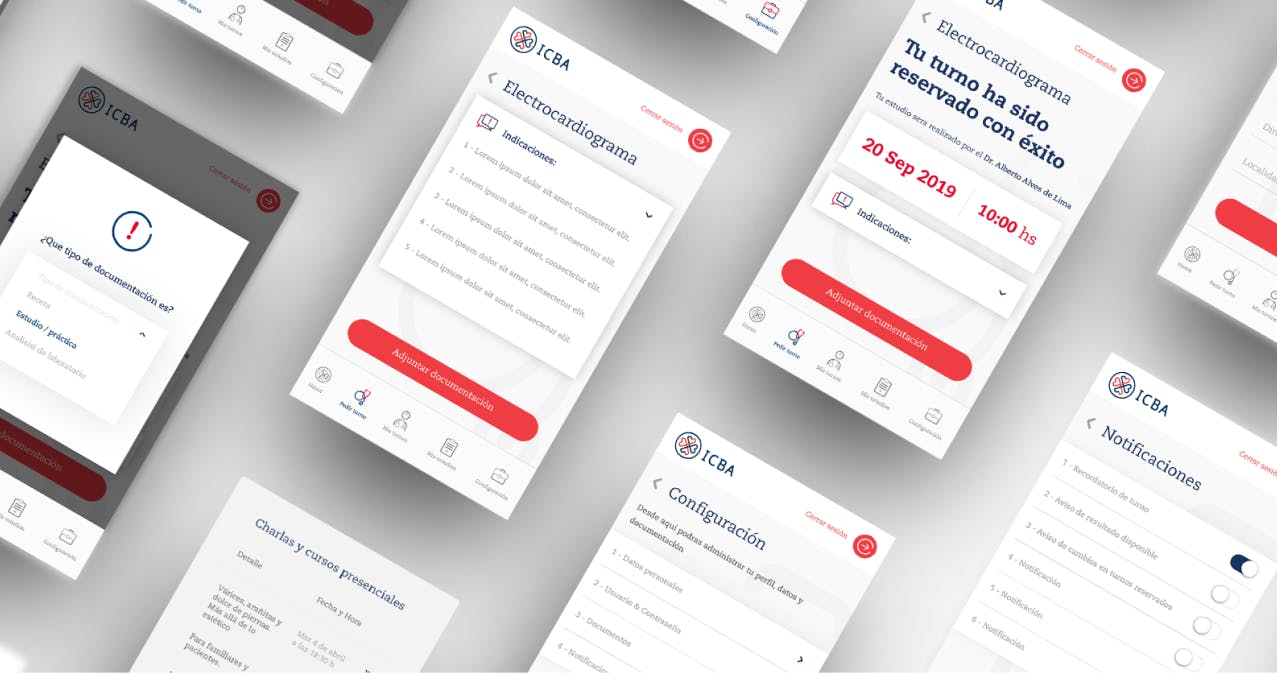 Our result with this project
RESULTS
The final result was a more user friendly, organized and simple website. The success of the improvements we made were key to increase by 30% the number of weekly users and by 29% the amount of sessions, until reaching 11,000 weekly.
The app allowed users and patients to make appointments, and 2 weeks after its launch, it reduced 30% of the calls the call-center received.