BRINGING OUT THE BEST FOR THE DISTILLERY PROJECT.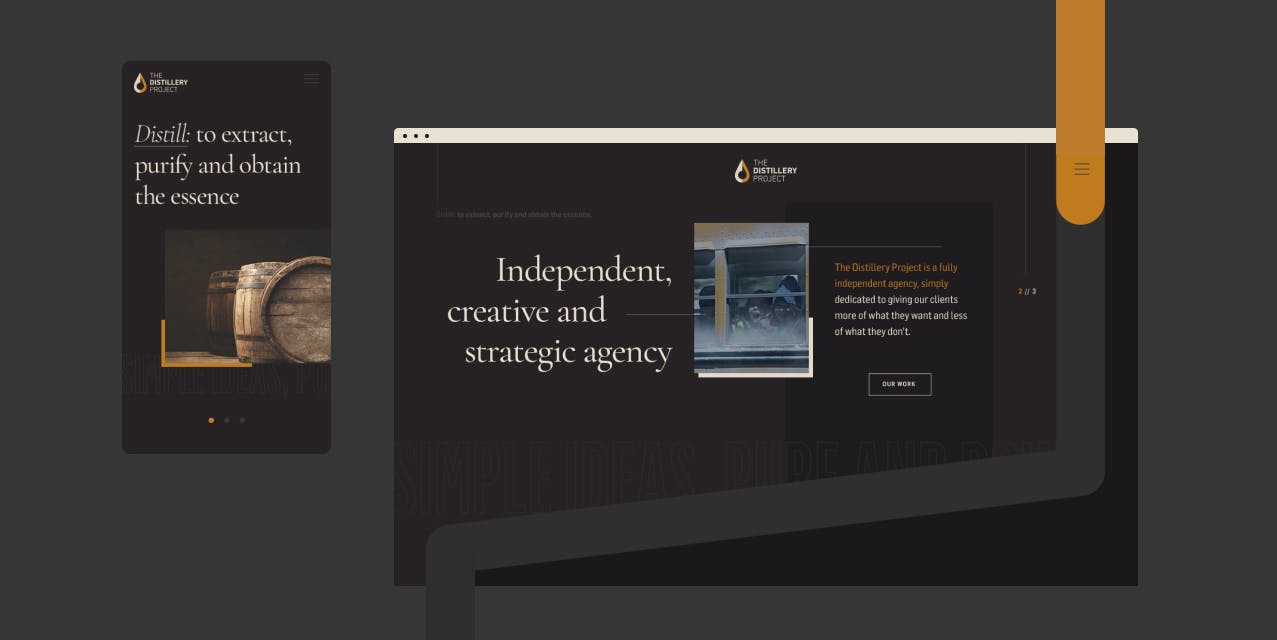 Summary about this project
RESUME
The Distillery Project is a creative agency from Chigaco. They approached us with the intention of re-designing and developing their website. We worked alongside Ale Lazos, and designed a site that would allow the agency to show off their work in an attractive way.
project DURATION :
7 months
WE DO

UX Design
UI Design
Front-end
TEAM

Project Manager x1
Client Service x1
UX Designer x1
UI Designer x1
Motion Designer x1
Full Stack Dev x2
Our result with this project
RESULTS
The first step of this project was defining a moonboard to work on the design. The inspiration behind it was the distillery process. We made a great work in font including many hints related to the distillery process in the animations we included. We also developed a customized backend so they could keep their site updated with their projects.
Duration of a visit
3 min