2017-08-22
La
Constitución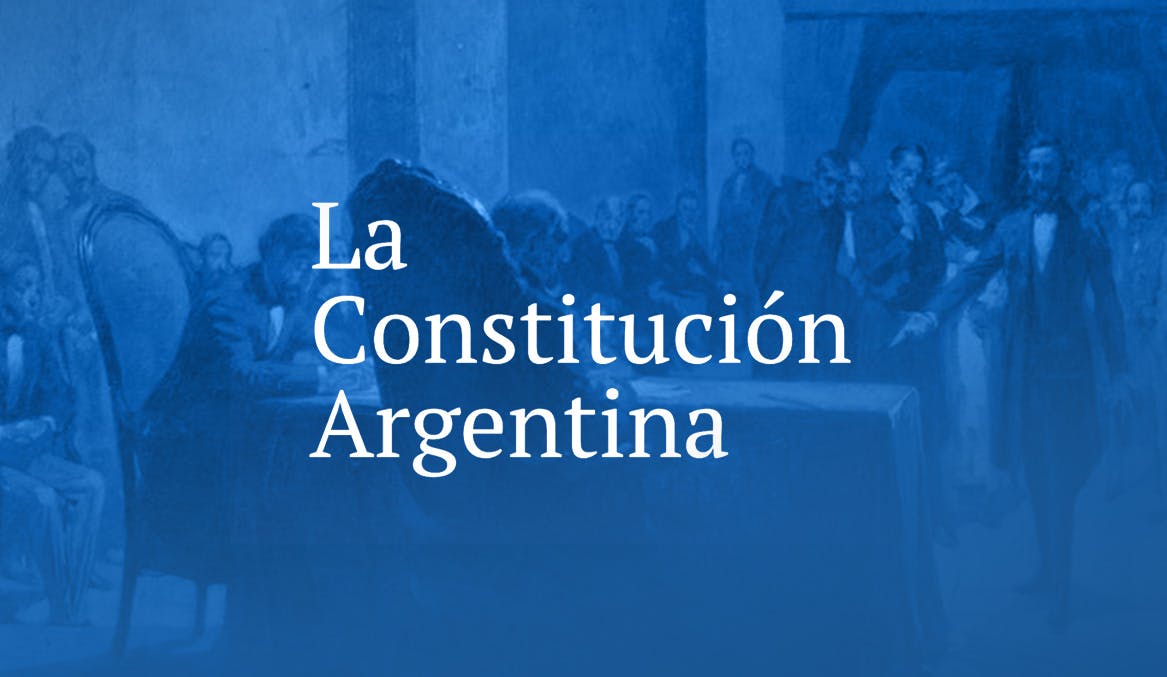 2017-08-22
La
Constitución
Advanced Digital Search Engine.
On the occasion of the 23rd anniversary of the last constitutional reform in Argentina, we created an advanced digital search engine for the National Constitution.
Together with Agustín Gimenez, we created the first digital search engine for the Argentine Constitution. Back in 2015, Agustín was looking for information about some sections of the National Constitution, and he was having a hard time: Google search results were only about PDF documents or very old websites. This made him think on how useful would it be to have a platform with easy access to the full version of the Constitution.
Thus, Agustín, BA in Digital Communication, specialized in marketing and a good friend to our studio, told us his idea of creating La Constitución, a simple open online platform, fit for all devices, to search the full text of the Constitution.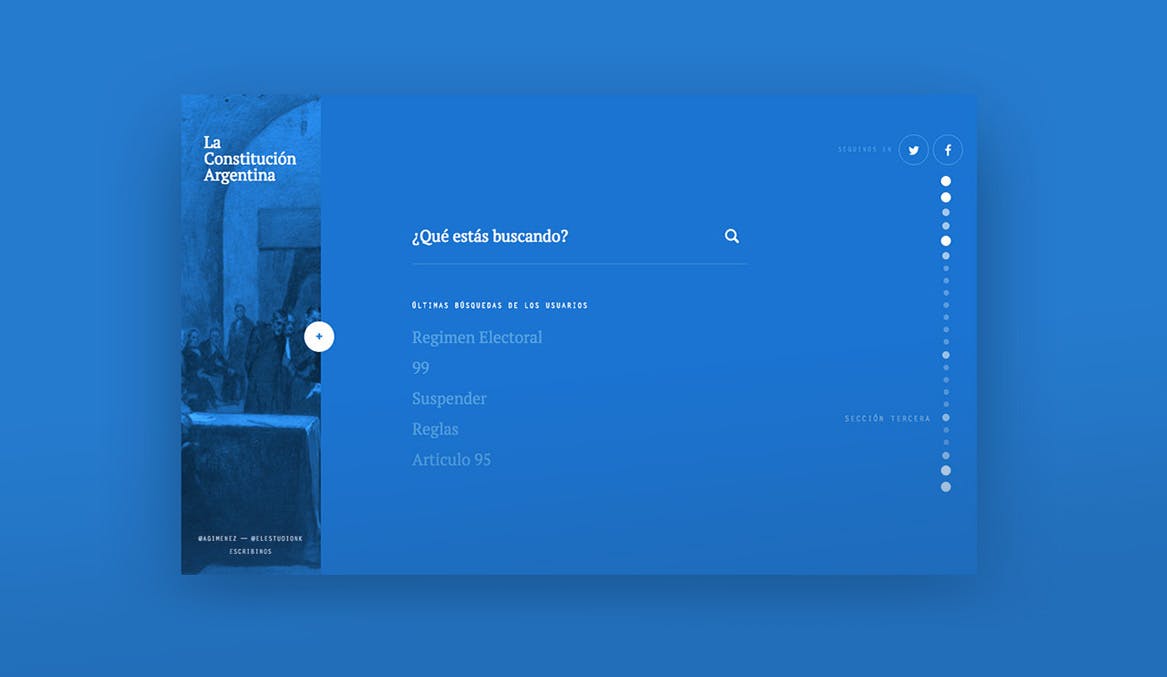 From the Idea to the Project
To create the online platform, we worked for weeks classifying sections and chapters. Once this process was finished, we designed the way to understand the goal of each part and drafted a first backbone. Then, the design team brought the site to life and worked on the search engine, the results, the different ways to make the search, and how to avoid bad user experiences.
The aim of the project is to democratize the access to the Constitution, and to facilitate the work of students, professionals and the general public who need to check the text. The queries can be made by chapters, sections and keywords. The aim of the design was simplicity to achieve the most intuitive search.
As an added value to the launch the site, we created Twitter and Facebook accounts, and, from there, whenever the discussion is worth it, we make La Constitución participate in the different conversations that arise in the social media.
Without any doubt, it has been a great project, rewarding from any angle, from the impact it had in national media (social media, radio, TV, newspapers, magazines) to the acceptance generated among users.