2023-05-11
Site of the Month award by Orpetron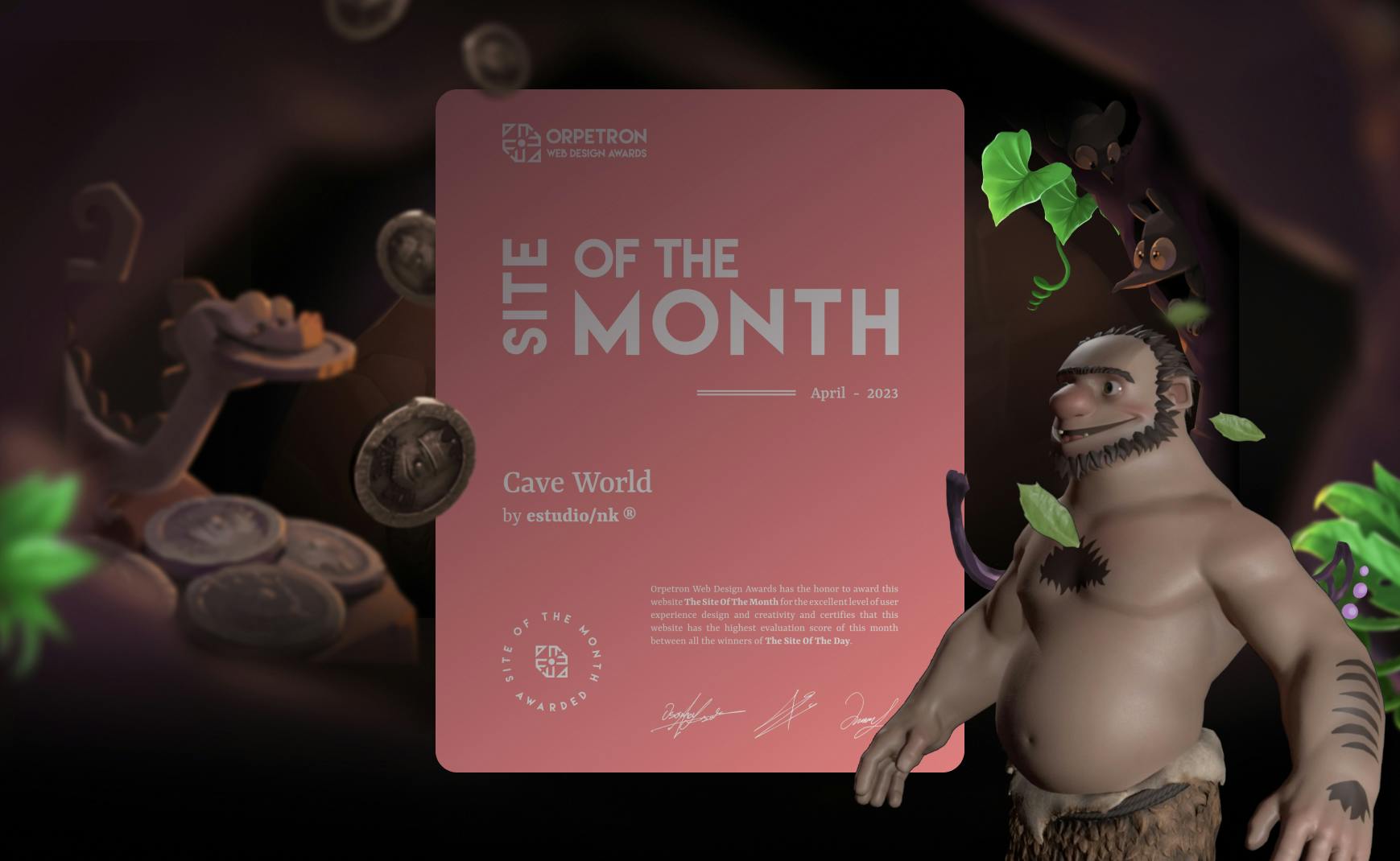 2023-05-11
Site of the Month award by Orpetron
One of our latest projects for Cave World, an immersive Play-to-Earn battle game, has received The Site Of The Month award for April 2023, by the Orpetron Web Design Awards.
The platform, which highlights and promotes the world's top websites, honors the best designers, developers, studios, and agencies who contribute significantly to the web design industry. The Orpetron Web Design Awards is an international platform formed by professionals from across the globe. The jury members recognize talents and appreciate creativity and innovation in web design, aiming to support and promote outstanding works in the field. 
The amazing web we designed for Cave World has been recognized for its exceptional design and immersive user experience, allowing gamers and NFT collectors to fight one another and receive amazing rewards. We would like to express our gratitude to the Orpetron jury for recognizing our work and appreciating our creativity and innovation.